About Feminist.com
Whether you're a student who stumbles upon our site while researching a term paper, a veteran feminist who proudly identifies with the "f-word," or someone curious about the vast ways that women's issues intersect with every other part of life, we welcome you and hope you find great value from visiting Feminist.com
Learn More
Imagine We Are Linked, Not Ranked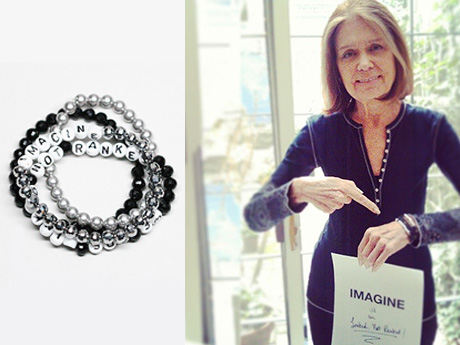 We are Linked Not Ranked Bracelets Created by Gloria, Benefiting Feminist.com! Gloria Steinem, feminist activist and writer, and our longtime supporter, created the We Are Linked Not Ranked bracelet. In honor of Feminist.com's 25 year anniversary this year, we are happy to announce Gloria's bracelets are now available through the newly launched
We Are Linked Not Ranked online store.
Learn More



Our Inner Lives
A Unified Expression
This initiative honors women's inner lives of faith, religious practice, spiritual transformation and commitment to causes greater than ourselves. Caring for our inner lives makes us more effective in the world, and, simultaneously, being passionately engaged in the world nourishes us inside.
Learn More

Women & Peace
Creating a Culture of Peace
This salon asked us to think differently about the way we approach conflict, and women's roles as agents of change. It moved, inspired and challenged attendees to continue to work for positive change in our increasingly complex world.
Learn More

Young Voices
Encouraging Girls' Strength
Over 60 advocates for young people's empowerment gathered for a day long convening – a think tank on the status of girls' and boys' lives and how we might improve upon them.
Learn More

Women & Men as Allies
A New Gender Dialogue
This event series and companion initiative ask us to think about working together to support the changing paradigm of men and women's roles in society.
Learn More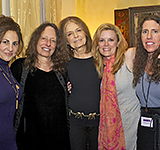 FemSalon Series
Feminist.com is proud to announce our FemSalon Series spotlighting timely themes, featuring dynamic speakers, and serving as fundraisers to support the work of Feminist.com. See photos, video, a list of attendees and other resources and information.
Discover More
Inspiring Conversations
Feminist.com founder Marianne Schnall talks to inspiring and empowering people who are changing the world as we know it. Interviewees include Oprah Winfrey, Nancy Pelosi, Natalie Portman, Madeleine Albright, Jane Goodall and many others.
Discover More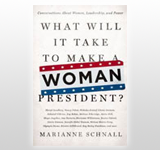 What Will It Take
What Will It Take to Make a Woman President? Conversations About Women, Leadership, and Power was written by Feminist.com founder and executive director Marianne Schnall. View the special section for a book excerpt, video from launch events, and news about our Women & Leadership Initiative.
Discover More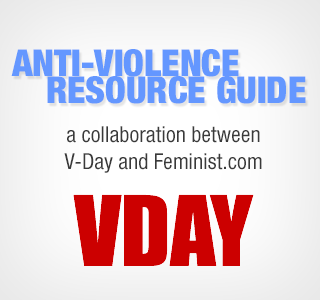 Anti-Violence Resource Guide
Feminist.com's Anti-Violence Resource Guide — created in partnership with V-Day — spotlights emergency organizations, national organizations and clearinghouses on violence against women, publications, facts about violence, and more.
Discover More
Legislation Explainer Series

---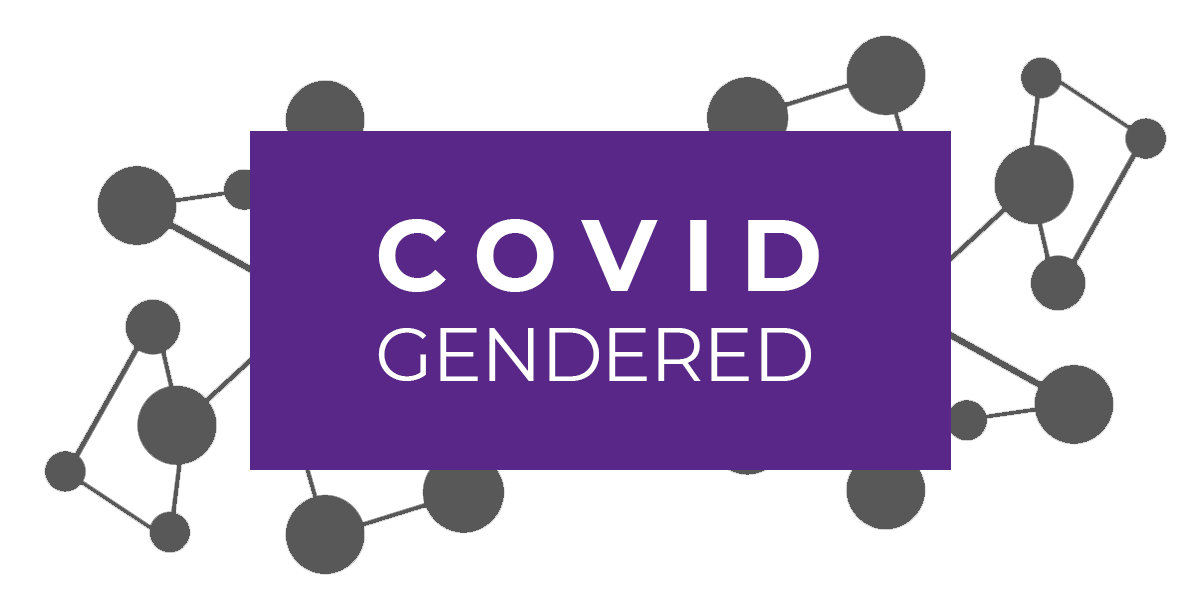 We have launched COVID Gendered, a digital newsletter and online platform aggregating resources about how this crisis is affecting women and girls here in the US and around the world.
learn more
---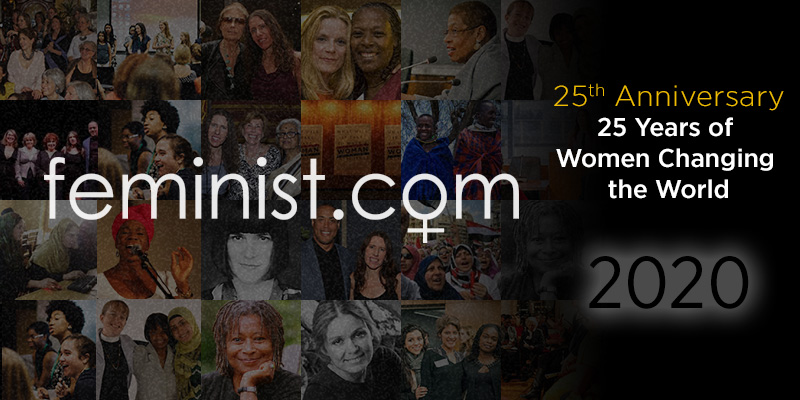 learn more
---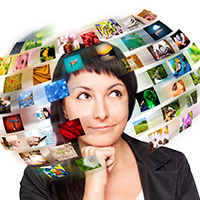 News
Stay aware and on top of women's rights issues with current feminist news stories »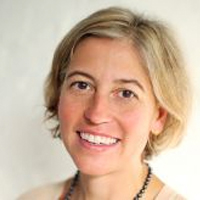 Ask Amy
Manifesta and Grassroots author and activist Amy Richards fields your questions. »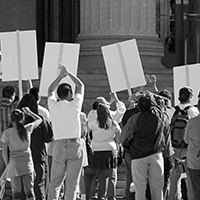 Activism
Speak out and get involved with these activist resources. »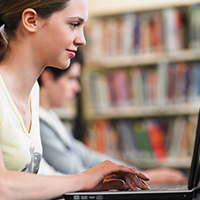 Resources
Helpful and empowering book excerpts, articles, organizations, links, books and more. »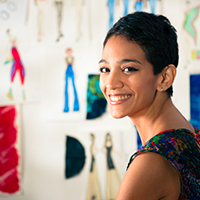 Marketplace
Our extensive directory of women-friendly opportunities and women-owned businesses! »
Events
Find out upcoming Feminist.com events as well as happenings from our friends and partners. »
New on Feminist.com

This Earth Day, Global Women Activists Lead Their Communities In Rising Up Against Violence Toward Women And The Earth by Marianne Schnall and Susan Celia Swan
COVID Gendered Latest Issue: NO. 11: A Look Forward After a Hard 2020
Now's Our Chance: After a Tumultuous 2020, Women Leaders Share 8 Ways to Rebuild a Better World by Marianne Schnall
Excerpt from "Moving Money for Impact: A Guide to Gender Lens Investing" by Tuti B. Scott with Lex Schroeder
Interview with Dr. Jane Goodall: 'We've Got to Get Together and Take Action Now' by Marianne Schnall
19 Powerful Women On Why Voting Is So Important by Marianne Schnall
We Should Be Very Alarmed': Interview with Sheryl Sandberg on the Shocking New Stats About Women Leaving the Workforce Due to COVID-19 by Marianne Schnall
Will the Pandemic Spur Progress at Home and at Work? by Marianne Schnall
Interview With Brittany Packnett Cunningham: On Building Teams, Not Saviors And What It Will Take To Achieve Racial Justice by Marianne Schnall
Interview with Arianna Huffington On New Work-Life Strategies that Boost Resilience and Prioritize Well-Being During COVID and Beyond by Marianne Schnall
When Black Women Lead, We All Win: 10 Inspiring Leaders Show Us The Way by Marianne Schnall and Tolu Lawrence
12 Lessons in Strength and Resilience from Remarkable Women by Marianne Schnall
Insights from Jane Fonda: Now Is the Time to 'Lay the Groundwork for an Equitable, Renewable Future' by Marianne Schnall
'These Extraordinary Times Call For Extraordinary Giving': 12 Leaders In Women's Philanthropy Speak Out by Marianne Schnall
Interview with Kimberlé Crenshaw Rising Against Racism, Supporting Black Female Leadership, and Building an Equitable World by Marianne Schnall
Interview with Melinda Gates How Revolutionizing Our Caregiving System Is 'the Key to Reopening the Economy' by Marianne Schnall
Ten Prominent Women Spotlight The Need For Women's Leadership During The Pandemic And Beyond by Marianne Schnall
Putting a Gender Lens on COVID-19: Thought Leaders Weigh In by Marianne Schnall
***
Reframing Women's History Month by Tuti Scott
Lessons From a Siege: What I Learned From the Women in Bosnia That Can Help Us Today by Kathy LeMay
Interview With Fran Hauser, Startup Investor by Julie Zeilinger
Interview With Lynn Harris, Founder and Executive Director of GOLD Comedy by Julie Zeilinger
Feminist.com Explainer: 19th Amendment
Feminist.com Explainer: Title IX
Interview With Nadya Okamoto, Founder and Executive Director of PERIOD by Julie Zeilinger
Feminist.com Explainer: The Equal Rights Amendment
There are Many Ways to Be a Leader and Enact Change (excerpt from Leading the Way) by Marianne Schnall
Parenting for Healthy Manhood By Ted Bunch, Co-founder of A CALL TO MEN
A Girl's Guide to Joining the Resistance: A Feminist Handbook on Fighting for Good (book excerpt) by Emma Gray
The Truth About the Sex Trade: Vulnerabilities Leading to "the Life" by Marianne Schnall (part of an ongoing series in collaboration with Women's eNews)
The Rising Activism in Women's Philanthropy by Marianne Schnall
On Dreaming and Practice: Donna Lopiano, Defender of Women's Rights for Four Decades by Tuti Scott
5 Lessons I Learned From My Interviews With Maya Angelou by Marianne Schnall

Exclusive Insights From Four TEDWomen Speakers (featuring Luvvie Ajayi, Justin Baldoni, Susan David and Sally Kohn) by Marianne Schnall

From #MeToo to Men Too: How Men Can Prevent Harassment and Abuse by Marianne Schnall

Highlights of Women & Men as Allies event : Now What?/What Now? The Urgency of an "Allies Agenda"

CALL TO MEN: Honoring the Next Generation of Manhood by Marianne Schnall

Interview with Tiffany Dufu on How to"Drop the Ball"and Achieve More by Doing Less by Marianne Schnall

Excerpt from "The Feminist Fight Club" by Jessica Bennett
Now is the Time for Radical Self-Care by Tuti Scott

Amy Poehler on Feminism (Video) Amy Poehler talks with Feminist.com founder Marianne Schnall
Find Your Confidence and Be Bold - Excerpt from "Wake Up to the Joy of You" by Agapi Stassinopoulos
by Marianne Schnall
New in Columns
Men's Voices, Men As Allies: Men and Sexual Assault in the Age of Trump By Rob Okun
Spiritual Activism: The Butterfly Duty: Mapping Our Way to Unity by Carla Goldstein
The Other Side of the Speculum: Bits n'Pieces by Amy Novatt, M.D.