Feminist.com is proud to announce our FemSalon series spotlighting timely themes, featuring dynamic speakers, and serving as fundraisers to support the work of Feminist.com. Visit the sections below dedicated to our first two salons to see photos, video, a list of attendees and other resources and information.
Spring 2012: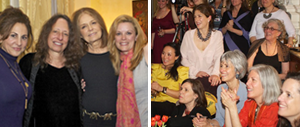 Featuring feminist thought leaders, activists and media makers like Carol Gilligan, Devaki Jain, Kathy LeMay, Pat Mitchell, Kathy Najimy and Gloria Steinem, among others. GO >
Fall 2012: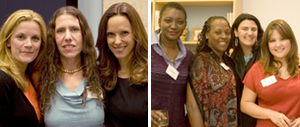 Featuring a thought-provoking presentation by Jennifer Buffett of NoVo Foundation and Kathy LeMay of Raising Change. GO >
Spring 2013: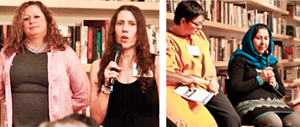 Featuring a conversation with filmmaker Abigail Disney and other women peacemakers. March 7, 2013 in NYC. GO >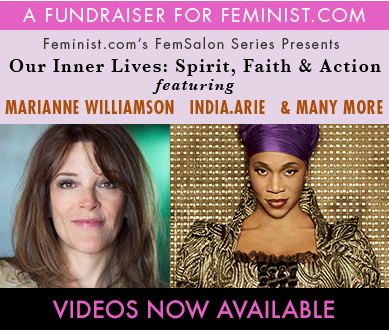 Featuring best-selling author Marianne Williamson, a panel moderated by Omega Institute co-founder Elizabeth Lesser, a performance by Grammy-award winner India.Arie, our first annual "Spirit, Faith & Action" award to Sister Joan Chittister and more!
May 16th, 2013 in NYC. See Our Inner Lives event page >
Visit Our Inner Lives to learn more about our space for the unified expression of women's inner and outer lives.
Full 2015 FemSalon schedule to be announced soon!
Spring 2014: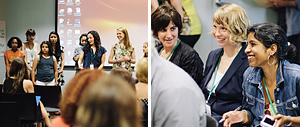 Over 60 advocates for young people's empowerment gathered for a day long convening – a think tank on the status of girls' and boys' lives and how we might improve upon them. GO >
Fall 2014: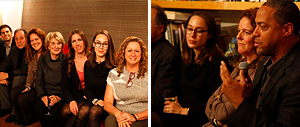 Featuring a panel moderated by Marianne Schnall and Michael Kimmel with Chloe Angyal, Abigail Disney, Carlos Andrés Gómez, Don McPherson, Esta Soler, and Niobe Way, this salon, hosted at the home of Abigail Disney, asked us to think about working together to support the changing paradigm of men and women's roles, and also announced the launch of the Women as Allies event series and initiative. GO >
Learn more about Feminist.com and our programs!



Help us continue the FemSalon Series into 2013 and beyond! Make your tax-deductible donation today!
For more information, email us or for the latest Feminist.com news, join here.