Reflections on Feminism
by Feminist.com Founder & Publisher Marianne Schnall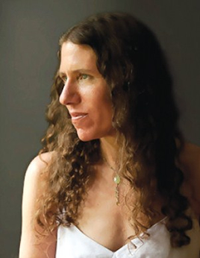 This document was originally intended to be used for internal purposes such as grant proposals and our 10 year anniversary (a milestone we celebrated in 2005) but as I was writing it, I realized that it was turning into something unexpected. It now contains my personal reflections on feminism, how I see the role of the feminine in the world and the internal and external faces of feminism, as well as my thoughts about the work of Feminist.com, and my visions for its future. My perspective on all this has been shaped by my diverse work and life experiences over the years, which include interviewing celebrities who are activists on behalf of various causes and organizations, co-founding and running Feminist.com, and co-founding and running the environmental site EcoMall.com. It has also, of course, been largely inspired by my experience as a woman, and observing other women and the world around me. All of this has contributed to the writing of this document, and I felt moved to share it with all of you. We very much welcome your feedback and involvement.



Marianne Schnall
Feminist.com Founder & Publisher

Why Feminist.com?
Feminist.com, founded in 1990, is a community and online hub of resources and information that supports women's equality, justice, wellness and safety. The Feminist.com web site - www.feminist.com - was launched in 1995 by a group of experts in the fields of activism, law, television, journalism, music, marketing and communications. Since then, Feminist.com has won countless awards for its comprehensive content and resources and has been reported on extensively in national publications including The New York Times, The Wall Street Journal and Ms. Magazine.
Feminist.com was founded to initiate and facilitate grassroots mobilization and communication around political, health and educational issues related to women and to promote and sustain women's well-being as reflected by our motto: "Awareness, Education, Activism and Empowerment." We support women-friendly organizations, encourage civic participation, promote women's business development, and enable women's self-sufficiency.
Feminist.com is a responsive community that has become a trusted resource and a safe space for diverse dialogues. We are so proud of all the wonderful letters we have received from our visitors telling us how much they appreciate the site and how the site has helped or assisted them in some way. Feminist.com welcomes over 100,000 worldwide visitors every month and is featured on a growing list of more than 5,000 different sites and search engines. Our visitors are predominantly women aged 14-50 based in the United States. They reflect diverse educational and professional backgrounds and economic levels. We also receive frequent traffic from Canada, the U.K., Australia, Japan, Sweden, Germany, Italy, India, and Latin America, and many other countries around the world.
Our visitors come to Feminist.com for many reasons, such as to stay current on women's issues; for school research and self-improvement; to connect with like-minded women (and men); to submit questions and get advice at our Ask Amy column about topics such as feminism, workplace issues, divorce, custody, and healing from sexual abuse; and to become politically involved.
Feminist.com is unique in many ways, not the least of which is the fact that it brings together under one umbrella women's organizations, groups, issues and information. Since we are not aligned with any one organization or agenda, we can offer unbiased information, work in collaboration with many groups, and help to facilitate communication between them. This serves both individuals and the women's community at large. We see our role as connecting individuals with organizations, resources, and each other, as well as helping people reflect upon and improve their own lives.

The Internal and External Faces of Feminism
It seems fitting that the most common question we are asked at Feminist.com is "What is feminism?" The truth is, it is an almost impossible question to answer definitively since the term has so many different meanings and interpretations, all of them personal and specific to whoever is defining it. The dictionary definition of feminism is "the belief in the social, political, and economic equality of the sexes." That definition encompasses the different ways feminism manifests itself in the world around us - what we call the external face of feminism. The external face of feminism represents the important issues that affect women's interactions with the outside world. These issues include working for better representation and opportunities for women in politics and the workplace, preserving a woman's right to make decisions about her own body, and protecting women from discrimination and violence in the U.S. and around the world. These important issues, which affect a woman's physical existence and day-to-day involvement in the world, must constantly be addressed if women are to feel safe, achieve equality, and create opportunities to express themselves and contribute more fully to the world around them. Much of Feminist.com's content and resources is dedicated to educating people about these issues and to supporting efforts toward positive action on them.
There is another face of feminism, which is as equally individually defined and significant as the external face yet goes hand in hand with it - the internal face of feminism. Whereas the external aspect relates to the world outside of the woman, the world in which she lives, the internal landscape of feminism represents a woman's inner reality, the world that lives within her. This concerns issues that affect a woman's inner experience of herself and her life, her well being, fulfillment and happiness. It involves her ability to know and value herself, to tap into and develop her unique talents and interests, as well as recognize and express her own inner power. In today's busy, over-stimulated modern world, we rarely examine how all of women's new opportunities - which often bring new responsibilities - are affecting women's quality of life and internal well being. We can become so busy tending to all our duties, and the needs of others, that we forget that we must first take care of ourselves. Feminist.com strives to acknowledge and support the inner woman so that she has the clarity and strength to understand and tackle the issues and challenges of modern life. We aim to do this by providing inspiration, resources and a community for women, all of whom face similar challenges.
By addressing a woman's inner reality, we hope to help women become more in touch with themselves by freeing them from the habitual, destructive thinking which women often fall into as a result of our cultural conditioning. Women are often confronted by and internalize external pressures to conform to ideas of who we should be rather than honoring and accepting who we actually are. As we work for the freedom to make our own choices – over our bodies and our lives – we must also learn to turn inward and trust our instincts and our wisdoms so we can ensure we are making decisions that serve our true selves.
Feminist.com cares not only about supporting women's accomplishments in the outside world, but about a woman's inner growth and healing, underscored by the belief that fostering women's personal empowerment is the first step towards being able to express our true power and individual special gifts in the world. There is a symbiotic and intrinsic connection between the two aspects of feminism, so addressing only one of them creates an imbalance that further fractionalizes our inner and outer worlds. We see Feminist.com as uniquely serving as a bridge between these two aspects – the inner and the outer – to acknowledge all of what feminism is and to cultivate a sense of wholeness in women.
At Feminist.com, as we look at the women around us, at the women who e-mail us, at ourselves, we see women who are searching to create better balance and harmony in our lives. We are searching for a sense of purpose and inner fulfillment, and a better understanding of who we are. By taking time to address these issues and nourish our inner well being, we are able to be more fully present for all of the opportunities and blessings we have in our lives – from our work to our connection with our families and friends and nature and the world around us. Conversely, if all we do is focus on ourselves, retreat from the world, and become complacent about the problems and injustices that exist in the world today, we will not experience the fulfillment that comes from connection with others, or the sense of meaning and purpose that comes from contributing in a beneficial way to the world around us. Both our internal and external worlds feed and play off each other. Feminist.com acknowledges and aims to serve both our inner and outer realities.

Including Men
At Feminist.com, we don't take "feminism" literally as purely a gender definition; we believe that both women and men have inner and outer feminine qualities worthy of nurturing. We believe men must be included in feminist work in order for true equality and understanding to occur.
Over the years, Feminist.com has received hundreds of e-mails from men reaching out with all types of questions, including asking what feminism is, whether a man can be a feminist, and how they can support feminism or the women in their lives.
At Feminist.com, we are in the process of developing more content to serve our growing male audience and have recently added a new column at our site called Men's Voices, Men as Allies, written by multiple authors. And at the time of this writing, the two most recent donations we received at our site (both for $100) were from men. We believe and are witness to the fact that more and more men are recognizing how men benefit from feminism – how feminism can free men from their own stereotypical expectations and pressures, and how feminism is working to also allow men more freedom in their lives and a more genuine expression of their true nature. And men are beginning to realize how including women in leadership roles in different sectors in society and around the world might generate new thinking and fresh solutions to the many serious problems and conflicts that confront humanity today.
We help broaden the scope of what is commonly thought of as feminism by demonstrating that feminism addresses much more than just rights for women, that it promotes dignity, respect and unity for all living beings, regardless of gender, race, class, culture, sexual orientation, religion or any of the many other classifications our society often uses to divide us. We believe that by focusing on and exploring issues using this inclusive approach, we are engendering a true feminine awareness.

Supporting Other Organizations and the Collective Movement
Feminist.com supports unity and cooperation in many ways, including acting as a networking hub for a variety of organizations working on varied causes. In fact, this purpose was very much a part of our original mission and objectives. When we first launched the Feminist.com site ten years ago, very few women's organizations had web sites, and we initially offered and provided a free web presence to a host of organizations, such as Black Women in Sisterhood for Action (BISA), the Center for Women's Global Leadership, Equality Now, Girls Inc., the Hollywood Women's Political Committee, Mothers and Others for a Livable Planet, the Ms. Foundation for Women, the National Committee on Pay Equity, the National Women's Political Caucus, the National Women's Studies Association, 9to5 - National Association of Working Women, Rape, Abuse and Incest National Network (RAINN), Sisterhood is Global, Third Wave, Voters for Choice, the Washington Feminist Faxnet, the Women's International Network, the Women's Vote Project, the Women's Campaign Fund and V-Day. We have received glowing testimonials from these organizations about how their early online presence at Feminist.com allowed them to build their membership and gain exposure for their issues.
So one of Feminist.com's functions is to act as a clearinghouse - somewhat like an online "expo" - for countless women's and other activist organizations worldwide to showcase their work and issues. For organizations without web sites, Feminist.com may serve as their one-and-only online presence when they can't or until they are able to achieve this on their own. For other groups who already have a web presence, we link to their sites and spotlight and promote their specific campaigns and issues by offering them columns at Feminist.com.
We currently have columns provided by Amnesty International (Campaign to Stop Violence Against Women), the Feminist Majority (Activism Spotlight), Equality Now (Spotlight: Speaking Out Against Global Violence), MomsRising.org (Mother and Family Matters), RAINN (Violence Against Women News), the Nobel Women's Initiative, (United for Peace), The White House Project (Advancing Women's Leadership), V-Day (Until the Violence Stops), Women for Women International (Stronger Women, Stronger Nations), the Women's Media Center (The Invisible Majority: Women & the Media), Women's eNews (Violence Against Women Features) and the Young Women's Task Force (Organizing Younger Women), and we are in the process of approaching many other groups to offer them space at our site. This service not only assists visitors to Feminist.com in finding the causes, issues and organizations that resonate with them, but also promotes the spirit of true cooperation and interconnection by reflecting the collective, powerful, consciousness-raising movement that together all these groups represent. We intend to offer more and more columns to an even wider range of organizations to promote the wonderful work being done around the world by those who share our hopeful and positive vision of the future.

Energizing and Organizing Young Women and Girls and Encouraging Women's Leadership
Another one of Feminist.com's objectives is to energize and organize young women, the foundation and leaders of the future. Many of the visitors to Feminist.com are young women in their late teens or twenties, looking to participate in feminist and other important issues on their college campuses and in their communities. To serve this audience, we have content and resources specifically for and provided by younger women. For example, we recently added a new column entitled Organizing Younger Women by the Young Women's Task Force. The Younger Women's Task Force, a project of the National Council of Women's Organizations, is a coalition of progressive younger women, aged 19-39, from over forty states in this country. This new column both reaches out to young women and will allow the Young Women's Task Force to promote their issues and campaigns and grow their membership through our site.
We constantly receive e-mails from women on college campuses looking to intern at Feminist.com and/or asking about how they get involved on their campus to contribute to the feminist movement. To respond to these inquiries, we recently added a new column at our site titled Feminist Activism for the College Grrl, which is written by multiple authors who are leaders and activists on their own campuses. Here we will spotlight feminist themes, issues and events, and serve as a hub for individual young women and feminist groups on campuses across the country to network with each other, share information, and organize students around issues and events. By doing this, we will help harness, nurture and bolster the energy, optimism and enthusiasm that is in abundance in young women today.
One of the most important areas in which we feel young women need to be encouraged is the pursuit of leadership positions. We recently added a new column to our site entitled Advancing Women's Leadership, which consists of a series of editorials and essays by Marie Wilson, President of the White House Project. The White House Project, a national, progressive, non-partisan organization, is dedicated to advancing women's leadership across sectors. We are also working to help promote Vote, Run, Lead - a White House Project initiative to engage young women in the political process as voters, as activists and as candidates for political office. Feminist.com is featured as a Vote, Run, Lead partner and helped promote their voter education campaign during the last presidential election.
These new contributions to Feminist.com will provide a beneficial service for young women. We hope that the young women we attract through offerings geared toward them will also explore all of the other information and resources available at Feminist.com.
Feminist.com is proud to announce a new section called Girls & Young Women, dedicated to raising healthy daughters and empowering girls and young women—the future of feminism. Through content provided by partners such as New Moon Magazine and Daughters, we hope to support the empowerment of young girls and young women to love and accept themselves, and to be wary of harmful messages that are continually being directed at them by the media and the culture at large. (Check out our new column, Mothers & Daughters by Sil and Eliza Reynolds.)

Feminist.com as a Lifeline through "Ask Amy"
Thousands of people visit Feminist.com every day but we still manage to offer our visitors personal and individual advice through our online column, Ask Amy. In Ask Amy, Amy Richards (Feminist.com Board member, activist, and author of Manifesta and Grassroots) answers hundreds of assorted queries that come in to our site from women and men around the world, and the correspondences are posted and archived in a searchable database at our site for the benefit of people who may have similar issues.
Whether it is a man writing in to try to better understand the goals of feminism, a pro-life woman wishing to dialogue about reproductive rights, a working woman needing advice to deal with discrimination or pay inequities, or a survivor of sexual violence reaching out for help, Amy is there with a caring, honest, personal response, as well as ideas of further resources, information or advice to assist them. For many of these people, Feminist.com is a lifeline.
Amy recently reflected, "There is really no other online model like Feminist.com. I know from the letters I receive through 'Ask Amy' that Feminist.com has the potential to reach people who are the most isolated and who literally don't feel like they have anywhere else to turn. When I see where people are writing from, I am usually surprised because 90% of the time it is from small towns in Tennessee or Alaska or from colleges I have never heard of, and I am fairly geographically inclined. Feminist.com doesn't offer direct services, but I do make referrals, and I can't tell you how often people write back to us and say that we were the only ones to respond, the only ones to really listen. Interestingly, the majority of the people who come our way don't seek out feminism specifically, but end up there - a great metaphor for how most people find feminism. People do a Google search on a particular issue and end up at feminism at Feminist.com."


Finding Feminism
Because of Feminist.com's high rankings on major search engines like Google, when people search online for help on any number of issues in their lives, they often inadvertently wind up at Feminist.com. For many, it is likely to be their first time at a "feminist" site. They discover that at Feminist.com they can find the information they were looking for and they can learn about things they weren't necessarily looking for but which are useful in their lives. This daily occurrence of people stumbling upon Feminist.com happens side by side with those who visit us purposely and is helping to quietly yet powerfully usher in a new understanding of who and what feminism serves and to bring new people to feminism.
In the essay I wrote with Amy Richards for Robin Morgan's latest anthology Sisterhood is Forever entitled Cyberfeminism: Networking on the Net, we observed that "People searching online for "custody" or "unequal pay" or even "female roadsters" can be virtually introduced to feminist resources without having realized that feminism is what they needed, after all. They get the chance to grasp their connection to feminism without first having to confront and overcome their biases against it. The process itself demystifies feminism. It puts the focus on the issue and the solution, not on semantics - which continue to deter too many people." Feminist.com helps people – many of whom may have never previously identified themselves as "feminist" - see how "feminist" concepts are in fact relevant to their lives, and the many ways in which they benefit from feminist work.


Feminist.com's Commitment to Stopping Violence Against Women and Helping Survivors
At Feminist.com, we are inundated with e-mails from women who were sexually assaulted at some point in their lives. They reach out to us, through the anonymity of the Internet, to tell their stories and get help. We also receive frequent e-mails from friends and family members of sexual assault victims looking for ideas on how they can best help their loved ones who are suffering.
Because of the volume and nature of these e-mails, and because of the shocking statistic that one out of three women will experience violence in her lifetime, we consider anti-violence efforts to be a priority and central to our mission. We strive to create greater awareness and positive change for women all over the world who are suffering from various, sometimes culturally-specific forms of violence. Our growing Anti-Violence section features many resources, including our Anti-Violence Resource Guide, a collaboration between Feminist.com and V-Day, which consists of a comprehensive directory of resources and listings; Violence Against Women News from the Rape, Abuse & Incest National Network (RAINN) featuring news, statistics and action alerts; in-depth news stories from Women's eNews related to violence against women in the U.S. and internationally; and two columns focusing on abuses of women worldwide: Spotlight: Speaking Out Against Global Violence by the human rights organization Equality Now, Campaign to Stop Violence Against Women by Amnesty International, and Until the Violence Stops by our longtime partner, V-Day.
We feel it is part of our anti-violence efforts specifically and part of our mission overall to speak out for our sisters in other countries, who often have no voice and cannot reach out for help, by offering information and promoting actions to create awareness and change on issues such as female genital mutilation, honor killings, acid burnings, trafficking, and other atrocities.


Feminism and the Environment
In addition to supporting humanitarian causes, feminism should also include taking care of and nurturing the Earth, the planet we all live on and depend upon for our sustenance and survival. The condition of our environment directly affects the health and well being of women and men, our children, and our children's children. The chemicals and pollutants that are now in our environment are winding up in our ecosystems and our bodies (even our breast milk) and are being linked with serious imbalances to our natural systems and rising rates of diseases like cancer and asthma. Chemicals and toxins in our air, water and food are being linked with rising rates of diseases that primarily affect women like breast cancer, infertility, reproductive disorders and birth defects. And humanity may now be faced with serious environmental problems caused by human influence such global warming, extinction of species, disappearing forests, damaged ecosystems and dwindling natural resources. The environment must be a cause that women and men – all of humanity together - should support for the sake of ourselves, our children, and all life forms that share this Earth.
Feminist.com sees creating environmental awareness and respect as an important component of feminist work and our mission. Feminist.com promotes environmental awareness by featuring numerous earth-friendly companies in our women-owned business directory who offer environmentally-friendly products and services. We also feature links to environmental sites and organizations, and are always pursuing content and resources from organizations and experts on ways we can better support environmental causes, and live more sustainably, environmentally-aware and harmoniously with our beautiful planet.
We also recently added a new column entitled Environmental Challenges and the Power of Women, compiled by Circle the Earth, a project of Earth Island Institute, which "empowers and unites grassroots women advocates, entrepreneurs and community leaders around the world who are working in the areas of environmental, economic and social justice." The column will feature "a series of articles on issues and information for women on the environment examining the interactions between the problems facing the world -- approaches to peace, security, development and the environment."
Like feminism, the Earth as our Mother also has an inner and outer face to present to us. The outer face of the Earth creates our home, the planet seemingly outside us that we live on. The Earth's inner face is truly within us through the air that we breathe, the food that we eat, the water we drink, the way the beauty of our Mother Earth nourishes our spirit. By serving as a vehicle for environmental awareness, we hope that Feminist.com will help reinforce the connections between human beings and the Earth and the need for the Earth's healthy transformation.


The Inner Woman
From its inception, Feminist.com has provided many resources to facilitate positive change for women and men in the outer landscape of their lives. We have come to believe that an equally important service we can offer is the development of content and resources to support our inner world. To this end, we have recently been working to increase the offerings in our Inspirational/Spirituality section with content that nourishes a woman's spirit. In this space we aim to help women achieve inner peace, self-acceptance and personal fulfillment. We believe that this enrichment of self allows us to more fully be our true selves in the world.
Our Inspirational/Spirituality section (a subset of our Resources/Articles & Speeches section) currently includes articles and book excerpts from authors like Jean Shinoda Bolen, M.D., Rev. Laurie Sue Brockway, Pema Chodron, Elizabeth Lesser, Nina Utne and Marianne Williamson. We have columns such as Embracing Your Power Woman at Mid-Life and Beyond by Barbara Wilder, Get Real by Amira Elgan, Positive Energy for Women by Judith Orloff, M.D., Spiritual Activism by The Women's Institute at Omega, and Yoga Dialogues by Stephanie Kristal. We have interviews about spirituality with women such as Academy Award-winning actress Olympia Dukakis and Seneca Elder Grandmother Twylah Nitsch. And to help women make the connection between their mental, emotional and physical health, emphasizing wholeness, we feature the new column Empowering Women's Health by Christiane Northrup, M.D., one of the leading authorities in women's health and women's evolving consciousness, and the author of the best-selling books Women's Bodies, Women's Wisdom, The Wisdom of Menopause and Mother-Daughter Wisdom: Creating a Legacy of Emotional and Physical Health. We are hopeful that this content will foster self-awareness, inner healing and personal growth, as well as provide useful tools, inspiration and guidance to live life more fully, better cope with life's ongoing issues and challenges, and create more harmony and balance in our lives.
The experience of women becoming empowered by going within is being recognized as its own trend, and a rapidly growing movement. In a recent issue of Utne Magazine, in an article entitled Feminism's Spiritual Wave, Pythia Peay observes, "A new women's spiritual activist movement that has emerged since September 11 is gathering women across faiths." The article further states that there is "a new kind feminism, slowly growing for a decade and now bursting out everywhere. At its heart lies a new kind of political activism that's guided and sustained by spirituality. Some are calling it the long-awaited "Fourth Wave" of feminism—a fusion of spirituality and social justice reminiscent of the American civil rights movement and Gandhi's call for nonviolent change." She adds that women are "exploring a new feminine paradigm of power that's based on tolerance, mutuality, and reverence for nature that have long been identified with women—values they now see as crucial to curing the global pathologies of poverty and war."
The article cites as an example of this shift the plethora of conferences such as the annual Women & Power conference, organized by Omega Institute and V-Day, which Feminist.com co-sponsors and helps to promote. The description of Women & Power from the 2004 promotional materials reads: "For the past two years, Omega and V-Day have been holding a unique gathering for women who want to redefine power and lead us toward a sane, sustainable, and soulful culture. In 2004, we gather again to consider what it means to be a woman of power. It is not enough for women to merely develop self-empowerment, or to enter the workplace, or to assume leadership roles. It is our time to lead, but we must lead from our core female values and deepest wisdom."
We see Feminist.com as not only representing this trend, but also helping to support, shape and define it. We recently added a collection of speeches from the Women & Power conference, including transcripts from keynote speeches by Jane Fonda, Gloria Steinem, Sister Joan Chittister, Johnnetta Cole, Iyanla Vanzant and Marion Woodman, which have become quite popular at our site.
(Update: See Feminist.com's exciting new section Our Inner Lives: Spirit Faith & Action)
These new resources and content will nourish our personal and spiritual growth. They will also help us embrace transformation and facilitate its natural, evolutionary process. This process includes, among other things, the cultivation of the positive qualities of compassion, love, peace and joy in ourselves. This will hopefully enable us to work towards raising global consciousness and better reflect - in all areas of our lives - harmony, dignity, respect, and our deep interconnection with all living beings.


Women & Peace
Feminist.com is proud to announce a new, evolving section called Women & Peace, which was inspired by Omega Institute and V-Day's recent Women, Power & Peace conference. We are committed to supporting a vision of true and lasting peace in the world and promoting the visionary people and organizations working towards that goal.


Past, Present and Future
With ten years of experience building a strong foundation of resources and content and a loyal following, as well as many strategic partnerships with other organizations, Feminist.com takes a unique and effective approach to demonstrating all of what feminism is and the many important ways it manifests in our lives.
At Feminist.com, as always but particularly because we are celebrating our 10th anniversary, we are bursting with inspiration and ideas on how we could develop the site in new and important directions. Now we need the funding to be able to actualize our vision.
Everything that has been accomplished at Feminist.com in the last ten years has been done on a minimal budget. We operated on less than $20,000 last year, which was only possible because of the passion and commitment of all of the people who graciously contribute their time and energies to Feminist.com. We trust that those who see the merit and value in our present work, as well as its future potential, and those who believe in and wish to support our vision, will help us fund it. Any amount, no matter how small or large, will have great impact. Since we are solely and specifically an Internet entity, our overhead is low, so any funding we receive goes almost entirely to further developing our site content and services, which includes paying the people who do the research and development of our content and partnerships, and those who help us get it all up online so we can share it with the world. Our hope is that our visitors will use the material and resources at Feminist.com to help better their lives, the lives of others, and the world around them. We feel proud to have touched so many lives already and for our role in creating positive change in the world. And we are humbled by all the work yet to be done.
With love and gratitude,



Marianne Schnall
Founder & Executive Director
Feminist.com


If you are interested in making a tax-deductible donation to
Feminist.com Foundation, please click here. Thank you!