| | | |
| --- | --- | --- |
| | | See another section in Articles & Speeches |
Agent of Change - Baby Veronica

by Rachel P. Goldstein
The following article originally appeared at Agent of Change
Life can change in a matter of days. J u s t l i k e t h a t !
Since Thursday, my life has once again shifted in colossal ways. That evening, eight months of planning came to fruition with the Agent of Change produced Equality Now 20th Anniversary Event which took place at the Asia Society. It was a labor of love, one that resulted in a spectacular and singular night. When I'm in such a high-intensity work mode, I become so fixated on production that I tend to numb out the hard work and accomplishments of each organization I'm working on behalf of. In part, this is because my focus is on the event and the future, but there is also a greater factor at play here. At every event I produce, I want to revel in and savor the occasion and its announcements like any other guest, and I simply cannot do that if I allow myself to become enveloped in each organization's successes. Now, this isn't to say I'm unfamiliar with each non-profit, what it does, the facts, history, and mission. Rather, this information is vital to curating an event and creating a fluid script with relevant topics, speakers, video segments, and musical entertainment. Establishing an organic rhythm is a hallmark of Agent of Change events and fulfilling this professional promise would not be possible without a deep understanding of each of our clients.
Equality Now has been at the forefront of women's rights for 20 years. Providing legal support for female victims of rape, sex trafficking, genital mutilation, and other global atrocities, this organization began treading an unbeaten path long before governments and judicial systems ever thought to do so. Founded in 1992 by the unrelenting and awe-inspiring Jessica Neuwirth, it's an imposing realization that back when I was a 19-year old club-hopping teenager trying to navigate my way through life, she was fighting for women's rights. What's even more overwhelming is the culture and world we could be living in had Jessica not stepped up. She and Equality Now's eloquent and powerful global director, Yasmeen Hassan, are two incredible women who I have learned so much from. They define what it means to be an agent of change, and it was a true honor to work alongside them.
The evening was constructed around a segmented show, written by the oft-noted, oft-lauded writer, director, producer Joss Whedon (Buffy the Vampire Slayer, Teenage Mutant Ninja Turtles, The Avengers). Emcee'd by Tony Award winner and UNICEF Goodwill Ambassador Sarah Jones, the night also featured musical performances by Natalie Merchant and additional performances by Vanessa Redgrave, Laura Linney, Debra Winger, Eliza Dushku, Daphne Zuniga (yes, Princess Vespa from Spaceballs was there!), and more.
It was a magical evening of talent and purpose, and when it all came to a conclusion, people asked me, How do you look so calm when you are producing these events? The truth is, nine out of ten times my stomach is in tightly bound knots until the evening is over. I was lucky this time as Donna Karan—-aka "Mutha"—-was seated in the second row with Eve Ensler of VDay / The Vagina Monologues, someone I had the honor of working with on two prior occasions, Pat Mitchell of the Paley Center for Media, whom I know through Donna and my work with Urban Zen, and my lucky charm, Sunny Bates, a surrogate Aunt and heavenly mentor of mine who is a consigliere of sorts to the TED conferences. Once the show capped, stress melted off my face, I dropped my clipboard, and went right to Donna for the maternal hug I needed. You did great, she told me, right before Eve opened her arms to me, then Pat, and then Sunny. I was in all my glory! With all my support! It doesn't get more powerful than that. And I am thankful everyday for female influences like theirs.
Now, I know I titled this blog Baby Veronica, so I'll bet by now you're wondering exactly who she is. On Friday, the day after our Equality Now event, I had a production meeting at the United Nations for the film One Day on Earth, set to premiere on Earth Day in the UN's General Assembly. 1600 people came (in pouring rain no less!) to experience this masterpiece created by Brandon Litman and Kyle Ruddick, one that asked people in 190 countries to film and submit video about their lives on October 10, 2010. Agent of Change took this project on pro bono because we felt we could really cultivate the social impact of this film with a meaningful event. And with Agent of Change Films launching this year, it was a nice opportunity to get our toes even wetter in the cinematic pool.
For anyone who isn't familiar with this great island of Manhattan, the United Nations' base is on 42nd Street at 1st Avenue. As a resident of 42nd Street at 12th Avenue, I know how hard it can be to get across town, and this occasion was no exception. It was roughly 4:00 p.m., prime time for taxi shift switch, and I could not find a cab to take me home so I could hop into my car and visit my father at the hospital (oh, did I forget to mention that he was rushed to the ER during production of Equality Now's event with more heart issues? Yeah, good times!). Frustrated over not being able to hail a cab, I meandered to the bus stop. For those who know me, you can attest to the rarity that is Rachel Goldstein on public transportation. Walking, biking, and driving are my usual modes of transportation but considering the circumstances, I admitted defeat and resolved to wait for the bus. As I approached the stop, I saw a tall African-American woman talking to a hysterically crying disheveled Hispanic young woman in her 20s, the latter of whom was holding a baby in her arms. Blame it on the Jewish mother living within me, blame it on my natural draw toward those who appear in need, but all I knew in that moment was that my exhaustion had to be put on standby and I had to do something to help this woman.
I could write a movie based on this life-altering event I experienced, but for now, here is the abbreviated script.
RPG: What is wrong? What happened? Are you okay?
Diana (in hysterical tears holding a sleeping baby in a light fleece, pink baby blanket): My baby is suffering; I have to get her home. She is not safe.
RPG: Do you want money to take a cab home?
African-American woman: She can't take a cab, they won't let her.
Diana: (In broken English) They won't take me… they won't take me.
RPG: Where do you live?
Diana: Elizabeth, New Jersey.
RPG: Do you want money to take a cab home?
Diana: They won't take me because I don't have a car seat.
RPG: Do you want me to take you to buy a car seat so you can get home?
Diana: I will go to Port Authority and take the bus home.
Her waterfall of tears continue to flow, she kisses the baby's head. The bus arrives. Diana crookedly walks up the stairs and sits in a single seat facing front and I sit right next to her facing sideways. I don't want her to feel alone. The African-American woman comes onto the bus, hands Diana $20 and walks off.
RPG: Great – I'll ride with you to Port Authority.
RPG: (Playfully) What's your name?
Diana: Diana.
RPG: What's your baby's name?
Diana: Veronica.
RPG: What a blessing you have curled up in your arms. You are so lucky to have a daughter. Why did you come to the city?
Diana: Because she had a medical appointment at the hospital.
RPG: When did you give birth?
Diana: Four days ago.
RPG: (My heart drops.) So they had to do tests on her?
Diana: Yes.
RPG: Is everything okay with her? You? Did you have an easy birth?
Diana: Yes.
RPG: I can't wait to be a mother—-look at the wonderful bundle of love you have looking back at you. She is so beautiful. Where are you from?
Diana: Colombia.
RPG: How old are you?
Diana: 28.
RPG: (I gulped. ) Are you sure you don't want me to go buy a baby seat with you and so you can take her home? (The thought of taking a four-day old baby into Port Authority makes me want to throw up.)
Diana: I just want to get her home.
A well-dressed Hispanic woman sits behind Diana and the women behind her are trying to figure out is going on. Over Diana's head and out of earshot, I begin talking to them.
Hispanic woman: Be careful, I work in a hospital and I see this all the time. These girls come to the USA and use babies to get money.
RPG: (Dumbfounded, but listening with cautious angry doubt) Really? That's hard to believe.
Hispanic woman: (Trying to convince me that Diana is up to no good.) Yes, yes!
Collecting the cash I have in my wallet to give to Diana, I tune the Hispanic woman out. She then proceeds to whisper into Diana's ear in Spanish. I put my high school Spanish education to good use and managed to hear her say, You are going to get caught by the police. Do not use people for money. You are no good. Other people are entering the bus, including another African-American woman who exuded NYC outer-borough attitude, another Hispanic woman who I could tell was a true ballbreaker, as well as an Asian mother and her daughter. Everyone is wondering what is going on. The well-dressed couple across from me is shooting me thankful eyes for softening Diana's pain with jokes and lightheartedness. Now the other women on the bus are in tune with what is going on, and see the Hispanic woman for the instigator that she is revealing herself to be.
Bus stops pass and Diana is worried she will miss Port Authority. An Irish woman, who I later find out is named Barbara, gets on the bus and stands in front of us. This is now a multi-cultural NYC experience through and through!
Diana: (To me) Can you take me into Port Authority and get me to the bus?
Sadly, I was so late in getting to the hospital to visit my father that I couldn't.
Barbara: You are going to Port Authority? I'll take you and make sure you are okay. I'm a mother of three.
Immediately Barbara and I founded an unspoken bond that resulted in tag-team efforts to take care of Diana and baby Veronica until she was on her way.
RPG: See Diana—-you are not alone. You are never alone, people do care. (Her tears are drying up.)
The Hispanic woman gets off the bus and the other energy-filled NYC women collectively chime in.
Women: Later Hater!… Do unto others like you want done to you!… You will get yours!
This Hispanic woman was clearly trying to hurt this young mother's mind and spirit. To me, Diana is not in this for the money, all she wants is her baby to be safe.
Port Authority is coming up. Barbara gets her things ready and I put the money in Diana's bag. She saw that I gave her $40 and her eyes popped out of her head with gratitude. Little did she know that I wished I had a lot more in my purse to give her.
Barbara gets Diana up.
RPG: Remember Diana – you are not alone!
It is for Baby Veronica that I do my work. I keep it real! My focus deepened in that moment on 42nd Street, knowing that everything I do led me to that moment to help a young mother flip her pancake, be thankful for what she has, and know that people do care. I am so thankful for who I have become, and who I became that day. I felt like a lawyer changing the mind of a jury, a teacher shaping the future of a student. I felt like a true citizen of the world, uniting with others to help my fellow (wo)man. I will pray for them both.
The next day, after several long hours at the hospital with my family, I needed to get some air. My friend Ariel and I went to Tribeca to grab some sushi and it turned out to be a good mind dump as life had recently dealt both of us some hefty cards. The rain was torrential by the time I was ready to head home and I could only secure a gypsy cab. I haggled with him to take me home for $30, as opposed to his suggested $40. Sure, it's only a $12 ride in a yellow cab but it was raining, I was exhausted, and my patience was thinning.
As the driver pulled into my driveway I asked him for change of a $20. He told me he had it but for $30 he would go to my bedroom with me. Wait…
RPG: What?!!??!
Driver: For $30 I can go to your bedroom with you.
RPG: (Fuming) YOU ARE DISGUSTING!
I threw my money at him (which I regret in retrospect as he deserved nothing), got out of the taxi, slammed the door, and walked away screaming obscenities in my head. Well, not before I got his license plate number that is.
Women are always dealing with something, sometimes good, sometimes bad. Harassment and abuse can happen to anyone! There are two things I now know for certain: one, the work Agent of Change and Equality Now does is changing the world so that Baby Veronica will never have to deal with this kind of sexist treatment. And two, that cab driver has no idea what he's in for.

Other articles at Feminist.com by Rachel P. Goldstein:
A Non-New York State of Mind by Rachel P. Goldstein
---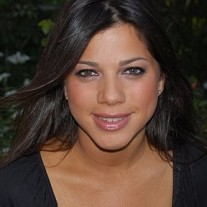 A veteran within her field, Rachel P. Goldstein has twenty years of experience in the non-profit, film, music, political, and wellness industries. A connection to event production and passion for social progress led Rachel to found the multi-faceted management firm Agent of Change. With an emphasis on cause-related events and projects, Rachel fuses her creative senses with the client's concrete goals. It is this professional and personal malleability that has fostered boundary-less opportunities for Rachel and her diverse network. A native New Yorker with the sensibility to match, her inherent talents strengthen the tie between professional achievement and social consciousness. Prior to founding her company Rachel served as Director of Program Development with Donna Karan's Urban Zen Foundation and produced film and television pieces alongside Academy Award winners Barbara Kopple, Alex Gibney, and Emmy Award winner Marc Levin. Rachel's creative reach has led her to produce concerts and events for musical heavyweights such as The Roots, Mary J. Blige, Dave Matthews Band, Eminem, The Black Eyed Peas, Kanye West and Moby. www.agentofchangenetwork.com
Follow Rachel on Facebook and on Twitter @rachgoldstein