Flipping Pancakes
By Rachel P. Goldstein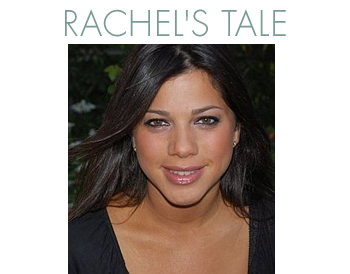 Sometimes I wonder how my thought pattern works exactly. Do others think the way I do? Is it natural to be as positive as I have always been in new and uncharted waters? For the most part, I look at life, especially the past few years, as an opportunity for me to do more and to do better than I did the day before. For me, life is the chance to enrich someone else's. It is passion that led to me to this thankful place, a place where I now have professional footing and personal fulfillment.

Nonetheless, I can't help but dig a little deeper when it comes to my everyday optimism. From laughing babies wiggling in strollers to perky dogs hanging from leashes, it all fuels my positivity. When talking to her young son about changing negative energy to positive energy, my friend Lara refers to it as "flipping your pancake." With that idea in mind, I recently told my boyfriend's six-year old son to "try giving one compliment every day of your life". He was in awe of the request and humbly up to the challenge. Then I thought to myself, maybe if we ingrain our youth with positive thinking now it will blossom into positive living later.

With the 10th anniversary of the 9/11 attacks looming and an array of commemoration projects in full swing for the occasion, I find myself contemplating the martyrs who followed through with the act. I simply can't fathom an educational environment or a home life where hurting other people to realize one's path to enlightenment would breed any kind of positivity. Moreover, I wonder if someone much like myself could have been planted in their ears, could have "flipped their pancake" on the morning of September 11.

But what is next? I shudder to think that there is another plan in motion---all the more reason for me to spread my own optimism. The past is the past and we can only move forward. And I hope to move forward with other like-spirited people.

At TEDWomen this past year, these two worlds collided when Phyllis Rodriguez, mother of a 9/11 victim, spoke about her profound friendship with Aicha el-Wafi, mother to Zacarias Moussaoui who is serving a life sentence for his role in the planning of the 9/11 attacks. I was at a loss for words and overcome with emotion upon seeing the mother of one of these terrorists take the stage before me. But when Phyllis spoke about how she chose compassion for this woman instead of hatred and made a commitment to befriend her, a new corner was turned. Aicha wanted to apologize for her son and mothers, as only mothers can, cannot help but love their children. Founded on forgiveness but rooted in understanding, this friendship has taken Aicha around the world speaking to young girls and women about the power of their own independent minds. I honor Phyllis and her post-tragedy optimism because it reconnected me, it "flipped my pancake". Here is a clip from Phyllis and Aicha's TEDtalk.

Maybe if we all had positive instincts the days would be a little sunnier and the nights would twinkle that much brighter. Maybe if we all harnessed one positive thought and passed it along to another that glow would begin. And maybe, just maybe, if the world started looking up, pancakes would flip and unlikely friendships would arise.
A veteran within her field, Rachel P. Goldstein has twenty years of experience in the non-profit, film, music, political, and wellness industries. A connection to event production and passion for social progression has led Rachel to found a full-service firm, Agent of Change. With an emphasis on cause-related events and projects, Rachel's AOC specializes in fusing her creative sense with the client's concrete goal. It is this flexibility within her profession that creates such boundary-less opportunities for Rachel and her clients. Through a systematic process of brainstorming, networking, curating, logistics, and foresight, Rachel effectively unifies vision with completion. With a native New Yorker sensibility working in her favor, Rachel continues to strengthen the thread between professional achievement and social consciousness. Rachel's past positions included Director of Program Development at Donna Karan's Urban Zen Foundation, Vice President of Entertainment at Goldstein Communications, Film/TV Producer for Academy Award Winning Filmmakers' Barbara Kopple, Alex Gibney and Emmy Award Winning Filmmaker Marc Levin.