Interview with
Eve Ensler
by Marianne Schnall
1/19/09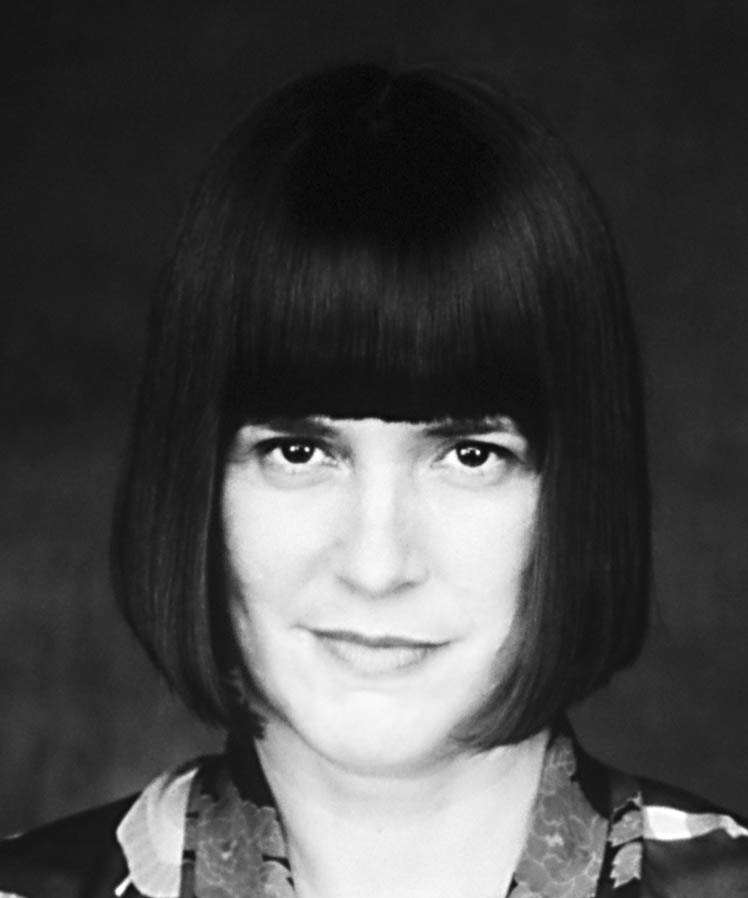 Marianne Schnall: How did the idea for the "Turning Pain to Power" tour come about? And why is this kind of necessary to dramatize what is happening in the Congo?
Eve Ensler: Well, I think part of what has to happen is that people have to get educated about what's going on. We started this campaign a year and a half ago, and I think many more people are now aware of the situation in Congo but there are plenty of people who still need to be educated. So the idea was to bring Dr. Mukwege, a real leader and visionary in the Congo. He just won a United Nations Award for Human Rights, he won an Olof Palme award and the "African of the Year" award- he's extraordinary. I became engaged in this struggle when I did a public interview with Dr. Mukwege at the request of the UN. I thought if he was that compelling it was necessary that other people hear him and they would be engaged as well.
MS: So much of your work has been about sharing stories and conversation, which is going to be the structure of this tour – why is that such an important element of your work? What is the value of this type of sharing through conversation?
EE: I think unless people hear things personally, and the details and specificities of things, they don't get moved to action. And I think when you hear Dr. Mukwege and you see a man who has been on the frontlines for twelve years, sewing up women's vaginas as fast as these militias are ripping them apart, and having that degree of dignity, and that degree of steadfastness in the face of all this, which is so moving - that you have to join his cause and do something.
MS: What are the main goals of the tour? What are your hopes for what it will accomplish?
EE: Well, already the tour is having an enormous impact. We are supporting women in the DRC who are creating a minor, soon to be a major, revolution. Where they are breaking the silence, where they are marching, where they are telling their stories, where they are demanding justice. We are opening the City of Joy, which will be a center where women are healed, educated, uplifted and trained to be the next leaders of the DRC, a place where we turn pain to power.
And I hope that at the end of this tour, people are moved and see the connections between all of us here in the U.S. and the people in the Congo. Much of our coltan for our cell phones and playstations comes from the Congo - so many resources get plundered and taken from the Congo for the West. It is essentially an economic war fought on the bodies of women. And we're all culpable and connected. There isn't any product you use in this world which isn't connected to somebody's struggle somewhere in the world. So hopefully people will be engaged by Dr. Mukwege and feel compassion for Dr. Mukwege and understand that this is their struggle.
MS: You have been to the Congo three times in the past eighteen months. What are you seeing – what is the situation like for the women there?
EE: Well, on the one hand it is the worst atrocities I've seen anywhere in the world. The sexual violence, the torture, the number of women being violated, the complete impunity, an indifferent international community, an ineffective U.N., a failed Congolese government – it is the worst situation I have seen anywhere in the world for women. On the other hand, you have some of the fiercest, most devoted, most clever, powerful women I have met anywhere in the world. And wonderful men who are really ready to galvanize and create change. And with the support of the world community, particularly women, we will create a movement which will generate the political will and the necessary resources for change.
And I think we are having an impact, and I think the campaign is taking hold - there were public testimonies in September in both Goma and Bukavu – women came forward in front of hundreds to break the silence and it was a true cultural shift. There have been many educational forums all over eastern Congo done by local activists, there have been marches inside Eastern Congo, and then we have events going on all over the world – there are 4,000 V-Days this year in 1400 places and 600 teach-ins focusing on women in the Congo, so it is a local and global movement to honor and empower the women and girls of the DRC.
MS: Do you feel there is increased awareness and interest in the situation there?
EE: Absolutely. Ever since the Glamour article came out, we have raised hundreds of thousands of dollars, generated letters, many events - this campaign has struck a cord like no campaign we have ever done.
MS: I remember reading the Glamour article and people's reactions - some of the stories are just so horrific that some people can't seem to bear it – not because they don't care, but just because these stories are so devastating and so traumatic - and disturbing to realize that humanity is capable of such barbarism. What would you say to people, who have that emotional reaction and feel like it's too much?
EE: Well, what I would say to them: imagine what's it's like for the women going through it! How can we even think of saying it's too much for us? I think often people say it's too much for us to hear and I go, well, yeah! [laughs] Sorry! I mean I feel like, yes, it's difficult to hear about, but that doesn't mean you shouldn't hear. And I think when you do let yourself hear, then you are moved to do something about it because you're so appalled and so disturbed and so horrified about it. And I think what we do a lot of times with things is we block things out and we deny things, so we don't have to be responsible.
MS: But you have a sense when people hear about this situation, that they are responding in a positive way.
EE: It is the biggest year we have ever had. There are 600 teach-ins signed up on the Congo. It has been an unbelievable response.
MS: You and V-Day have always been known for using innovative mediums and events to get your message across. Do you think that is necessary in this age of information overload? And is the mainstream media not doing an adequate job of covering these types of stories?
EE: Well, I am happy to say in the last few months there have been quite a few stories about the Congo and the situation of women in the Congo on the front pages so I think we are making progress, but unfortunately it doesn't remain on the front pages. We still live in a world where femicide is taken for granted, where the raping of women, the destruction of women, is a given. Not extraordinary. And part of what we want this tour to be about is to say that this is not ordinary and unacceptable. And when we allow this many women to be raped, when we allow this many women to be destroyed, and if we continue to allow it, we are basically giving license to that happening, not just in Congo, but in Africa and throughout the world. And we are already beginning to see it spread to places like Zimbabwe. If we can stop the violence towards women in the Congo, we can end it anywhere. What we do there could be a template that we apply to other conflict zones.
MS: The stories out of the Congo are very extreme cases of human brutality, seemingly inexplicable to believe that humanity is capable of. In your mind, what is the root cause of this violence and brutality? People say that this is another case of rape being used as a weapon of war.
EE: Well, of course it is – it definitely is rape being used as a weapon of war. The thing to remember is that it is a small number of men doing the raping. These men, however, create an environment of terror and insecurity for all women. And I think there are many reasons why it is happening – Congo happens to be the most exploited, most colonized place in the world. King Leopold was responsible for the exploitation and deaths of millions people, and then Mobutu continued the plundering and exploitation in his thirty-two year reign. The Congolese people have never owned their own resources – it is one of the most fertile, most beautiful countries in the world that has been owned by outsiders, westerners and European colonizers. It is the hope that when women come into power and leadership, they will reclaim those resources for the people.
MS: Why do they use sexual violence?
EE: In the Congo you can destroy thousands of women in an hour. The militias release their troops that are known to have AIDS on communities and rape the women in the community. You can have men rape women in front of their husbands and desecrate the family structure, you can rape little girls who will never reproduce again. It is a very cheap form of warfare. And if we don't stop it, it will become the form of warfare.
MS: The tour is called "Turning Pain to Power" – what does that theme signify? I know you have spent a lot of time talking personally with the women survivors and they have also begun to courageously speak out publicly about their experiences – what is their role?
EE: My experience is that in places where women have suffered enormous violence or witnessed it, there are always a group of women who rather than getting AK-47s or machetes or escalating the violence or doing themselves in, actually grieve it and feel it and pass through it and as a result, they become the strongest women. They become the leaders, they become the people who shift the culture. And I think there are many of those women in the DRC. And I think they are actually the future leaders of the DRC. Because they will not be motivated by profit or for politics or for ambition, they will be motivated to stop this happening because it happened to them. So the whole idea of what we are doing there is saying, let's support the survivors - because just about everybody in the DRC is a survivor – and let's build a place for them called "The City of Joy," and let's heal them, and let's help educate them and let's help economically empower them, and let's create a leadership center where they can then become the next President, the next leaders in the DRC.
MS: What are your plans for the City of Joy?
EE: We are about to construct the City of Joy, we have a wonderful plan, beautiful land and we hope it will be built within the next six to nine months.
MS: Where do you and other activists like Dr. Mukwege find the strength and energy to persevere, to keep seeing these cases and hearing these stories, and not want to just throw your hands up in anger and frustration and grief?
EE: We have those days! [laughs] But you know, what's the alternative? I mean there are women being raped as we speak. You know, we have to do everything in our power to stop these atrocities, to stop this from happening. And, you know, I think sometimes that if I hear one more horrific story, I will go out of my mind, but I also think, look at the women who got up this morning, look at the women who are feeding their children, look at the women who are walking with 200 pounds on their back to continue going to work to feed their families, to keep the culture, to keep the society alive after they have suffered those atrocities – what's my problem? You know?
MS: What are the necessary steps that need to be done towards an effective solution?
EE: I think it's education, I think it's advocacy, I think it's activism, and then I think it's pressing for change. And actually, I just published this piece in The Nation called Ten Things You Can Do About the War in Congo.
MS: You're in Washington now – I know you are participating in different events related to the inauguration, and I know you supported Obama. Are you feeling hopeful with Obama's election that we are experiencing a paradigm shift?
EE: I feel hopeful that the energy that Barack Obama brings to the White House is energy that can actually begin to formulate a real left in this country, a real social, progressive movement. I think a real door has opened but it is up to us to get our whole body through the door to make sure it stays open.
MS: You, along with several other women's rights leaders posted a very powerful open letter to President Elect Barack Obama at The Huffington Post. What was the primary message you hoped to get across? If you could have Obama's ear, what would you want to say?
EE: The thing I would say is that ending violence against women is as essential as ending global warming. You cannot think of over half the world's population, that one out of three of them are being beaten and raped and not think that the greatest resource on the planet is being degraded. And my dream is that in ten years this issue will be so front and center that it will be undeniable, and it will change.
MS: People are feeling so beaten down lately, by all the bad news, wars, violence, the economy – what is the positive in all this? Is it the resilience and goodness in the human spirit of people like you and Dr. Mukwege and the courageous women survivors there?
EE: We have no choice, we struggle. That is what we do. It has been said that struggle is the highest form of song. I live constantly in the center of two opposite thoughts: the world is ending, the world is about to be born. I am fighting for the latter.
***
For more information:
V-Day's Congo Campaign
Note: Portions of this interview appeared in the article Turning Pain to Power which appeared at the Women's Media Center site.
***
Other related writings/interviews at Feminist.com:
Inspiring Conversations: A Conversation with Eve Ensler by Marianne Schnall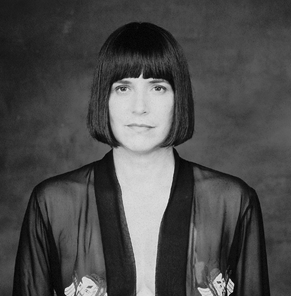 EVE ENSLER, playwright, performer, and activist, is the author of THE VAGINA MONOLOGUES, translated into over 45 languages and performed in over 120 countries, including sold-out runs at both Off-Broadway's Westside Theater and on London's West End (2002 Olivier Award nomination, Best Entertainment.) Her experience performing THE VAGINA MONOLOGUES inspired her to create V-Day, a global movement to stop violence against women and girls. Ms. Ensler's performance in THE VAGINA MONOLOGUES can be seen in the HBO original documentary of the play (2002).
Ms. Ensler has devoted her life to stopping violence, envisioning a planet in which women and girls will be free to thrive, rather than merely survive. THE VAGINA MONOLOGUES is based on Ensler's interviews with more than 200 women. With humor and grace the piece celebrates women's' sexuality and strength.
Today, V-Day is a global movement that supports anti-violence organizations throughout the world, helping them to continue and expand their core work on the ground, while drawing public attention to the larger fight to stop worldwide violence (including rape, battery, incest, female genital mutilation (FGM), sexual slavery) against women and girls. V-Day exists for no other reason than to stop violence against women. In ten years, the V-Day movement has raised over $60 million. V-Day was named one of Worth magazine's "100 Best Charities" in 2001 and Marie Claire's "Top Ten Charities" in 2006.
V-Day stages large-scale benefits and produces innovative gatherings, films and campaigns to educate and change social attitudes towards violence against women. Some of the highlights include the December 2003 V-Day delegation trip to Israel, Palestine, Egypt and Jordan; the Afghan Women's Summit; the V-Day documentary Until the Violence Stops, which premiered at Sundance in 2004; the March for the Missing and Murdered Women of Juarez; the March 2004 delegation to India; the Stop Rape Contest, the Indian Country Project, Love Your Tree, and the V-Day: UNTIL THE VIOLENCE STOPS festivals. In 2008, V-Day celebrated its 10-year anniversary with V TO THE TENTH at the New Orleans Arena and Louisiana Superdome, featuring two days of speakers, art, performances, and wellness programs which were attended by over 30,000 women and men and raised over $700,000 for local efforts in New Orleans to end violence against women and girls.
In 2008, more than 4000 V-Day benefit events - produced by local volunteer activists and performed in theaters, community centers, houses of worship, and college campuses – took place around the world, educating millions of people about the reality of violence against women and girls and raising funds for local groups within their communities.
In 2004, Ms. Ensler's performed her play THE GOOD BODY on Broadway in NYC and at ACT in San Francisco, and in a workshop production at Seattle Repertory Theatre. This was followed by a 20 city national tour in 2005. Both THE GOOD BODY and THE VAGINA MONOLOGUES are now being performed throughout the world and have been published by Random House.
In 2006, Eve released her first major work written exclusively for the printed page. INSECURE AT LAST, a timely and urgent look at how we live today, the drastic measures taken to keep us safe, and how we can truly experience freedom by letting go of the deceptive notion of vigilant "protection." In 2006 Eve also co-edited A MEMORY, A MONOLOGUE, A RANT AND A PRAYER, an anthology of writings about violence against women.
Eve's plays include NECESSARY TARGETS, CONVICTION, LEMONADE, THE DEPOT, FLOATING RHODA AND THE GLUE MAN, and EXTRAORDINARY MEASURES. THE VAGINA MONOLOGUES, THE GOOD BODY, NECESSARY TARGETS, INSECURE AT LAST and A MEMORY, A MONOLOGUE, A RANT AND A PRAYER have been published by Villard/Random House. VAGINA WARRIORS, words by Eve Ensler and photos by Joyce Tenneson, has been published by Bulfinch Press for V-Day 2005.
Eve's film credits include an HBO film version of THE VAGINA MONOLOGUES. She also produced the film WHAT I WANT MY WORDS TO DO TO YOU, a documentary about the writing group she has led since 1998 at the Bedford Hills Correctional Facility for Women. The film had its world premiere at the 2003 and premiered nationally on PBS's "P.O.V." in December 2003.
Eve has written numerous articles for Glamour Magazine, Marie Claire, Huffington Post, Utne Reader, as well as a regular column in O Magazine. She has won many awards including a Guggenheim Fellowship in Playwriting and an Obie, in addition to a number of honorary degrees.
Eve Ensler is on the Advisory Board of Feminist.com.
For more on Eve Ensler and V-Day visit www.vday.org.
* * *
©Marianne Schnall. No portion of this interview may be reprinted without permission of Marianne Schnall .
Marianne Schnall is a writer and interviewer who has worked for many publications. Marianne is the founder of the women's site Feminist.com and the co-founder of EcoMall.com, an environmental site. Through her diverse writings, interviews and websites, Marianne hopes to raise awareness about important issues and causes.