The Path of the Yogini
An Ongoing Series by Laura Amazzone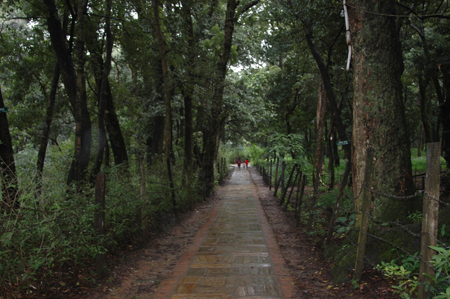 Yogini is a South Indian term for a female practitioner of the yogic arts. This includes and also extends beyond the yogic asana practice that has become so popular in the West. Meditation, chanting, ritual, and all acts of service and devotion are the path of the yogini. Historically, yogini cults flourished in South Asia between the 9th and 15th centuries. To me, their iconography, textual references, and ritual practices suggest an alternative and liberated model of femaleness. A yogini is a woman dedicated to a path of mystical knowledge, divine embodiment, and spiritual liberation. She may or may not choose partnership. She may channel her creative powers through the birth of human children, activism, and/or art. A yogini lives outside socially defined standards of femininity. She is a woman of spiritual authority, agency, and leadership. My column, the Path of the Yogini, will explore the rich spiritual lineages and histories of contemporary and historical females, goddesses, yoginis, mystics, saints, shamans, and healers in South Asia and around the world. How can our understanding of women on such a path guide us toward co-creating a world that honors and respects the diversity of our myriad religious, spiritual, ethnic, racial, and sexual histories?
The Spirit of the Mother and Grandmother