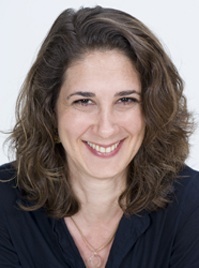 Inner Actions
An Ongoing Series by Blair Glaser, MA, LCAT, RDT
Improving the interactions we have inside ourselves and with others
Have you ever listened to yourself talking to yourself, only to discover how mean / limiting / undermining your inner voice(s) can be? Or have you caught yourself saying something out loud to a loved one that just shocks you in its tone or underlying intention, almost as if the speaker isn't really YOU? This column will explore and help us understand the dynamics behind intrapersonal and interpersonal communication, and offers innovative tools and skills to help retrain ourselves to behave in a more mature and integrated manner.
Hard Muscles, Soft Hearts and the Inner Gym
Got Resolutions? First, Get Anxious.
Reacting with Grace: Get to Know the Back Up
The Sort-of-Quick Guide to Boundaries
Vulnerability is the New Currency . . . Except When It's Counterfeit