Exploring the Interior
An Ongoing Series by Maggie Lyon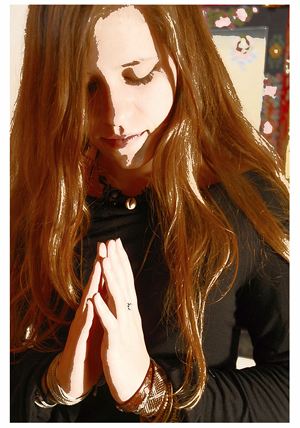 Photo by Jennifer Esperanza
When I started musing on a name for this column, I wanted a title that would convey the ongoing laboratory work that goes into investigating our inner worlds. The more devoted I am in my personal life to practicing deeply in this vein, as a Zen student, yogi, and most formidably a mother, the more I feel the urge to communicate my belief in the illuminations and groundings that are born from such travels inside.
Remarkable and faceted as women are, we owe it to ourselves to funnel our highly demanded attention into connecting with spirit. With these meditations, I hope to motivate and inspire insight into unearthing the celestial and how these personal excavations impact our places in the world. I offer this column in earnest celebration of the astonishingly bright and infinite divinity within us all.
From my truest heart, welcome. Time to dive in!
Read an entry: