Until the Violence Stops
Provided by V-Day
V-Day and SAFER Campus Accountability Project
Urges Students to Examine Sexual Assault Policies

Originally published in USA Today
One in four college women will be victims of rape or attempted rape before they graduate, according to a study from the National Institute of Justice.
But according to V-Day and Students Active for Ending Rape (SAFER), most colleges' sexual assault policies don't go far enough.
"The statistics are very real," said Sarah Martino, Board Chair at Students Active for Ending Rape. "It is sort of a problem of epidemic proportions."
To address the issue, the two organizations are teaming up to ask college students to review their schools' policies and report their findings online as part of the Campus Accountability Project -- an initiative to evaluate how colleges are responding to sexual violence on campus.
The Winter Break Challenge was launched December 15 with a goal of publishing 300 university sexual assault policies.
"We want students to know what is in the policy," Martino said. "If they go through the process and are not happy with what they find, then they are armed with the knowledge for how to take action."
To date, the website has recorded 233 campus sexual assault policies, mainly thanks to students who register online and follow a step-by-step policy review form. The project hopes to publish a report by 2013 that will summarize findings and make policy recommendations.
In the meantime, Martino said, there are basic things that all university policies should include. Chief among them are a clear definition of what sexual assault is and defining a process for reporting an assault and getting help.
She also said that primary prevention programs -- in which students were guided in discussions about what sexual assault was and what consent looked like -- should focus only on how students can protect themselves.
"We don't really teach young people about what consensual sex looks like," Martino said.
At the University of North Carolina, Chapel Hill, sophomore Mary Weiner said the sexual assault discussions at her first year orientation were centered on risk prevention.
"The only experience I have had with prevention through UNC was at CTOPS when they talked about what you can do to protect yourself against sexual violence," said the nursing major. "Looking back now, I am disappointed with how they failed to break certain stereotypes and misbeliefs that surround sexual violence."
That's not to say that rape isn't addressed on UNC-CH's campus.
The university has two, four-hour trainings dedicated to teaching students about interpersonal violence and how to be allies for those who have experienced sexual violence. In 2011, approximately 1,200 students attended the trainings, said Robert Pleasants, Interpersonal Violence Prevention Coordinator at UNC-CH.
Other universities have similar programs, but according to a preliminary report published in 2009 by SAFER, prevention programs are still not as widespread as they should be.
The report found that colleges were doing a good job of providing crisis services for students who had been sexually assaulted. Of the schools in the organization's database at the time, 85 percent offered 24-hour crisis services.
Prevention was a different story. Nearly half of the schools studied had a full-time staff member dedicated to education and prevention programming, yet only about 15 percent made awareness programs mandatory for students.
With recent news that the FBI could be changing its more than 80-year-old definition of rape to include all types of non-consensual penetration and/or oral sex, sexual assault may get more mainstream media attenion.
At colleges around the nation, however, Executive Director of V-Day, Susan Swan, said students are already tackling these issues in a big way.
"It's not a small thing," she said of student's participation in the Campus Accountability Project. "This isn't just clicking on a video or signing a petition, it's really a research project."
Vivianna Bonilla Lopez is a Fall 2011 USA TODAY Collegiate Correspondent.
---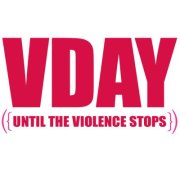 About V-Day:
V-Day is a global movement to end violence against women and girls that raises funds and awareness through benefit productions of Playwright/Founder Eve Ensler's award winning play The Vagina Monologues and other artistic works. In 2008, over 4000 V-Day benefit events took place produced by volunteer activists in the U.S. and around the world, educating millions of people about the reality of violence against women and girls. To date, the V-Day movement has raised over $60 million and educated millions about the issue of violence against women and the efforts to end it, crafted international educational, media and PSA campaigns, launched the Karama program in the Middle East, reopened shelters, and funded over 10,000 community-based anti-violence programs and safe houses in Democratic Republic Of Congo, Haiti, Kenya, South Dakota, Egypt and Iraq. V-Day was named one of Worth magazine's "100 Best Charities" in 2001 and Marie Claire's "Top Ten Charities" in 2006. The 'V' in V-Day stands for Victory, Valentine and Vagina. http://www.vday.org