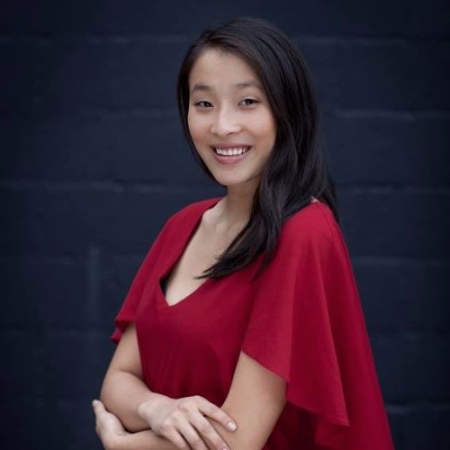 The Menstrual Movement – or the movement to end period poverty stigma – is alive and well in 2020. And 21-year-old Nadya Okamoto is a big part of that. Okamoto is the Founder and Executive Director of PERIOD, an organization that employs service, education, and advocacy to spread the message that menstrual hygiene is a right, not a privilege and to call for global accessibility of menstrual products.
Okamoto, who is a Harvard student currently on leave to focus on this mission, spoke to Feminist.com about her work and goals for the future.
You're the Founder and Executive Director of PERIOD, an organization you founded at 16 to destigmatize periods and launch a "menstrual movement." What inspired you to start the organization, and what do you think the organization has accomplished since you began it?
I founded PERIOD when I was 16-years-old, as a junior in high school, after my family experienced living without a home of our own for several months. During this time, on my commute to school on the public bus, I had many conversations with homeless women in much worse living situations than I was in. I was inspired to learn more about menstrual inequity and period poverty after collecting an anthology of stories of their using toilet paper, socks, brown paper grocery bags, cardboard, and more, to take care of something so natural. Via google searches, I learned about the barrier that menstruation has for girls in school around the globe (they are the number one reason why girls miss school in developing countries), about the effects for disadvantaged menstruators here in the U.S. and the systemic barriers to proper menstrual health management.
It's 2020, and yet, 31 U.S. states still have a sales tax on period products because they are considered luxury items (unlike Rogaine and Viagra), period-related pain is a leading cause of absenteeism amongst girls in school, and periods are the number one reason why girls miss school in developing countries. Over half of our global population menstruates for an average of 40 years of their life on a monthly basis, and has been doing so since the beginning of humankind. It's about time we take action. We're focusing on getting period products into schools, shelters, prisons, and other government-run buildings.
PERIOD is now the largest youth-run NGO in women's health, and one of the fastest-growing ones in the United States. What have you learned about leadership based on your work — especially as a young, female leader?
You have to be willing to ask questions and make mistakes. There is a lot of learning, growing, and risk-taking in starting something. I don't think anyone is ever truly ready, no matter how prepared you think you are. Just try to remember that everything is a process, and you have to take the journey as it comes.
In 2017, you decided to run for office in Cambridge, Massachusetts, while still a sophomore at Harvard College. If elected, you would have been the youngest and first Asian American female city councilor in the city's history. How did you decide to run and what was the experience was like for you?
If I've learned anything, it's that I don't have to be limited by age or resources to make change and invigorate people. We cannot change our government systems unless people are willing to step into roles that were not built for them. Stepping up to those positions allows us to bring forward injustices that have long been overlooked, and this inspires people to become active in their communities because they begin to see their needs being represented in a new way. I'm proud to say that while I did not win, the campaign team made historic waves in mobilizing young people on the ground and at the polls. That's a win itself.
I decided to run because I was really passionate about housing affordability in the city. I felt that there was a need to elevate the fight for student representation in such a college town (with Harvard, MIT, Lesley, and more).
What does feminism in this day and age (and political climate) mean to you?
GENDER EQUALITY. I truly believe that feminism is a synonym for gender equality — and acknowledged that because inequity and inequality exist today in order to achieve gender equality, we have to empower women to get to a more level playing field.