| | | |
| --- | --- | --- |
| | | See another section in Articles & Speeches |
Get Off the Guilt Treadmill: It's Not Your Mamma's World

by Marjorie Clifton
I joke that, because I was raised in a Catholic family, I was given a double dose of guilt at birth. And even before becoming a mother, I carried a certain level of guilt for not living up to the multitude of "expectations" (real or self-imposed) that are set on women today -- everything from being the ambitious professional to the ever-available friend to always making my pie crust from scratch (heck, making pie at all).
This is a hard time for women who experience guilt at any level. In our magazines, movies and social environments, women are being sold contradictory archetypes -- to be professionally successful, but to uphold the feminine standard of beauty, fitness and health, all while fulfilling the traditional role of the ever-present mother in the perfectly decorated home with cookies in the oven.
Admittedly, I too have worn myself out trying to excel in every one of these areas, but there simply are not enough hours in the day. So, how do we learn to let go? How do we stave off the guilt that makes working mothers feel inadequate or the stay-at-home dad feel emasculated at a business dinner with his spouse? (Let's not forget the guilt felt by some women and men who defy prevalent societal norms by choosing to have neither children nor a traditional family.)
First, we have to stop comparing ourselves. Stop watching the neighbors, your friends or the Kardashians (for more reasons than guilt). Don't try to stick to the path your mother and grandmother followed because, well, quite simply, times have changed. Indeed, this is literally a different century. Today's world requires willingness to think creatively, to break "norms" and to value and prioritize time -- whether at work or at home. It means looking past what is typical and determining what is best for your life -- not the image of life that you think others are imposing on you. Frankly, this is hard to do with the constant stream of life reporting via Facebook and Twitter. (Remember, Facebook is the modern day glamour shot -- a lot of makeup and sparkles to cover up reality.) Turn it all off and find what is right for YOU.
Second, we can take a hard look at data. Recently, I discovered a study that chronicled childcare and homemaking for women and men in the 1960's through 1999. According to research out of Ohio State and the University of Maryland, working women and married fathers today actually spend more time with their children than both working and non-working parents of the '60s. Further, the amount of quality time parents spend with children has actually increased. So, why all of the guilt about not spending time with our kids?
Finally, we must stop apologizing for our own perceived shortcomings and start supporting our friends, neighbors, partners and family in THEIR decisions. Recognize that there is no easy way to "have it all" at this point in our culture. We all have to sacrifice something if we want to hold a leadership position, have multiple children or dedicate our free time to training for a marathon. And having a piece of all three means that you may not excel in every category. But, we do no favors to other men and women when we look down our nose at anyone else's way of doing things. To echo a blog post I recently read on the topic of parenting, "Quit being a jackass to those who don't share your choices. More importantly, quit being a jackass to yourselves." We only get one shot at this life, and being at peace with your choices is the only real ticket to happiness.
***
This article originally appeared at Huffington Post.
---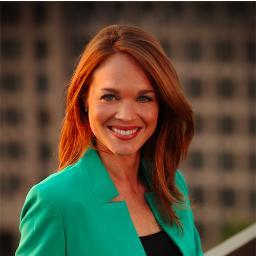 Marjorie Clifton is principal of Clifton Consulting LLC and Founder of Spike the Watercooler. As a consultant, Marjorie has over 16 years of communications, media, and public affairs experience. Her work has spanned both the public and private sector, advising organizations on their strategic planning, communications, fundraising, and outreach strategies.

Her individual clients include C-level executives of Fortune 100 companies, Members of Congress, presidential campaigns, faith leaders, and advocates. Her institutional clients range from governmental organizations (U.S. Department of State, the Federal Reserve, and the U.S. Department of Energy) to large corporations (Coca Cola, Booz Allen Hamilton, Verizon, Boeing, General Motors, Pfizer, and Ebay) to non-for-profit organizations (the American Red Cross, American Medical Association, Teach for America, and the Nature Conservancy).

Marjorie is also a published author, speaker, and media commentator. Her passion is expanding womenís leadership and inspiring political participation. As part of this work, she builds and leads global training programs in media, communications, leadership, advocacy, political activism, and organizing. Her projects have spanned five continents and nearly all fifty states.

Marjorie is co-founder of Community in Her Corner, a non-profit focused on professional development and local community building for female entrepreneurs. She is also an executive board member of Running Start and co-founder of their Next Step program, which trains young women in career development and politics. She is also a board member of American Universityís Women in Politics Institute and an Advisory Board member of Feminist.com.

Marjorie received her Bachelorís degree in Communications and Spanish from the University of Texas, where she is currently a fellow for the Annette Strauss Institute for Civic Participation. She earned her Master's degree in acting from Drama Studio in London. Marjorie currently lives in Washington, DC.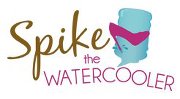 Features at Feminist.com from Spike the Watercooler: