GLORIA STEINEM NEWS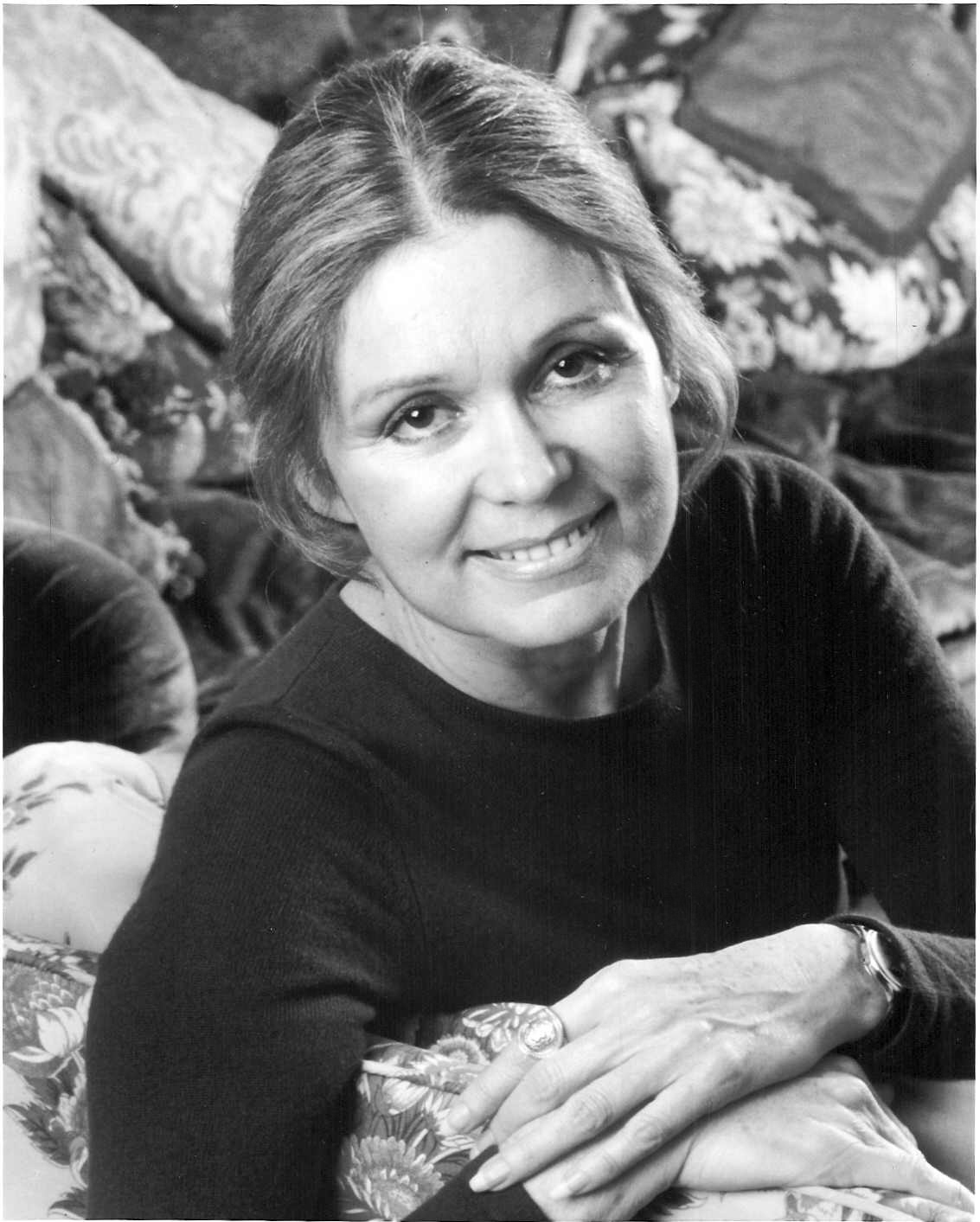 Newsflash!

Visit Gloria Steinem's New, Official Web site!

Biography
Gloria Steinem travels widely as a feminist activist, organizer, writer and lecturer. Her books include the bestsellers Revolution from Within: A Book of Self-Esteem, Outrageous Acts and Everyday Rebellions, Moving Beyond Words, and Marilyn: Norma Jean, on the life of Marilyn Monroe. She was an editor of The Reader's Companion to U.S. Women's History. Steinem co-founded New York Magazine and Ms. Magazine where she continues to serve as a consulting editor. She has been published in many magazines and newspapers here and in other countries, and is also a frequent guest commentator on radio and television.
She helped to found the Women's Action Alliance, the National Women's Political Caucus, and Choice USA. She was the founding president of the Ms. Foundation for Women and helped create Take Our Daughters to Work Day. She recently co-founded the Women's Media Center and GreenStone Media. She has served on the board of trustees of Smith College, and was a member of the Beyond Racism Initiative, a comparative study of racial patterns in the U.S., South Africa, and Brazil. She has also co-produced a documentary on child abuse for HBO, and a feature film for Lifetime.
Ms. Steinem has received the Penney-Missouri Journalism Award, the Front Page and Clarion awards, National Magazine awards, an Emmy Citation for excellence in television writing, the Women's Sports Journalism Award, the Lifetime Achievement in Journalism Award from the Society of Professional Journalists, the Society of Writers Award from the United Nations, and most recently, the University of Missouri School of Journalism Award for Distinguished Service in Journalism.
Other recognitions include the first Doctorate of Human Justice awarded by Simmons College, the Bill of Rights Award from the American Civil Liberties Union of Southern California, the National Gay Rights Advocates Award, the Liberty award of the Lambda Legal Defense and Education Fund, the Ceres Medal from the United Nations, and a number of honorary degrees. Parenting magazine selected her for its Lifetime Achievement Award in 1995 for her work in promoting girls' self-esteem, and Biography magazine listed her as one of the 25 most influential women in America. In 1993, she was inducted into the National Women's Hall of Fame in Seneca Falls, New York. She has been the subject of Lifetime and ABC biographical television documentaries, and The Education of a Woman, a biography by Carolyn Heilbrun.
She is currently at work on Road to the Heart: America As if Everyone Mattered, a book about her more than thirty years on the road as a feminist organizer; and with the Sophia Smith Collection at Smith College on a project to document the grassroots origins of the U.S. women's movement.
Gloria Steinem is on the Advisory Board of Feminist.com.
Groups Affiliated with Gloria Steinem:
If you want to learn more about what Gloria is involved in (in addition to Feminist.com) - or find effective places for your own work and contribution - check out these links:
www.equalitynow.org
www.feminist.org
www.ms.foundation.org
www.msmagazine.com
www.vday.org
www.womensmediacenter.com
Books by Gloria Steinem:
Revolution from Within: A Book of Self-Esteem
Outrageous Acts and Everyday Rebellions
Moving Beyond Words
Marilyn: Norma Jean
The Reader's Companion to U.S. Women's History
Visit Gloria Steinem's New, Official Web site!

Gloria in the News:
Katie Couric Explores the Woman's World with Jehmu Greene and Gloria Steinem (VIDEO)
Women & Power: Connecting Across the Generations: Keynote Speech by Gloria Steinem
It's Not a Man's World or a Woman's Nation by Gloria Steinem(Women's Media Center)
Women Connecting Across the Generational Divide: from Gloria Steinem to Courtney Martin (Huffington Post)
Q & A with Gloria Steinem (Seattle Times)
Gloria Steinem: Still Committing 'Outrageous Acts' at 75 (wowOwow)
Ms. Foundation for Women Celebrates Co-Founder Gloria Steinem's 75th Birthday with New Campaign: Outrageous Acts for Simple Justice
The Gloria Steinem Factor: On feminist icon's 75th birthday, she has much to celebrate, as do we (The NY Daily News)
Renowned Women Speak Out on Palin and the Election Includes Exclusive Remarks from Gloria Steinem (The Huffington Post)
Palin: Wrong Woman, Wrong Message by Gloria Steinem (Los Angeles Times)
Gloria Steinem on Gender, Race in Election 2008 (NPR Interview)
Women Are Never Front-Runners by Gloria Steinem (The New York Times)
Right Candidates, Wrong Question by Gloria Steinem (The New York Times)
No Slowdown For Gloria Steinem (CBS News Sunday Morning)

Features at Feminist.com: