New Season of "Women's Media Center Live" with Robin Morgan
The Second Season of WMC Live with Robin Morgan Will Debut on September 14th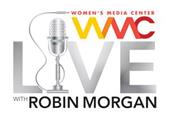 The second season of Women's Media Center Live with Robin Morgan, talk-radio with a brain, will debut on Saturday, September 14th. In its first season the show attracted listeners worldwide with Morgan's controversial commentaries and with an eclectic array of stellar guests including major news personalities, celebrities, politicians and more.
One of the primary influences on and catalysts for the women's movement in our time, Robin Morgan is a best-selling author, political theorist and activist, journalist, and award-winning poet. She co-founded The Women's Media Center in 2005 along with Jane Fonda and Gloria Steinem. Morgan is a founder of contemporary U.S. feminism and has been a leader in the international women's movement for 30 years.
Guests for this upcoming season include Sheryl Sandberg, Jane Fonda, Gloria Steinem, Lily Tomlin, Anita Hill, Dee Dee Myers, Pat Mitchell, Carol Jenkins, Maria Teresa Kumar, the U.N. High Commissioner for Human Rights, Navinathem Pillay, and more.
"Every topic -- including sex, politics, and religion -- that your parents told you was unfit for polite dinner-table conversation gets engaged regularly on the show," observes Robin Morgan, "plus music and poetry and laughter and audacity, and that tidbit of fact or news you can hear nowhere else -- which you can then cheerfully use to lord it over your friends."
About Robin Morgan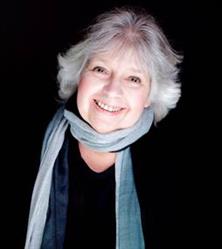 At age five, Morgan hosted her first radio show, The Robin Morgan Show, and, at the age of eight, became a television star on the hit CBS series Mama.
Leaving show business in her teens, Morgan became a serious writer, publishing so far more than 20 books, including the now classic anthologies: Sisterhood Is Powerful, Sisterhood Is Global, and Sisterhood Is Forever: The Women's Anthology for A New Millennium. Recent books include: A Hot January: Poems 1996-1999; Saturday's Child: A Memoir; her best-selling The Demon Lover: The Roots of Terrorism; her historical novel, The Burning Time; and her latest nonfiction work, Fighting Words: A Tool Kit for Combating the Religious Right.
Morgan's articles, essays, reviews, profiles, interviews, political analyses, and investigative journalism have appeared widely in such publications as The New York Times, The Guardian, The Los Angeles Times, The Atlantic, The Village Voice and many publications internationally.
She has appeared on MSNBC's Andrea Mitchell Reports and Jansing & Co., The Charlie Rose Show, NBC News, C-SPAN, Good Morning America, The Today Show, CBS This Morning, The Tonight Show, Larry King Live and many other shows around the world.
A recipient of the National Endowment for the Arts Prize (Poetry) and numerous other honors, and a former Editor-in-Chief of Ms. magazine, she founded The Sisterhood Is Global Institute in addition to co-founding The Women's Media Center. She lives in New York City and has just finished a new novel.
About The Women's Media Center
The mission of The Women's Media Center is to make women visible and powerful in the media. The WMC works to ensure that women's stories are told, women's voices are heard, and the entire world of news, entertainment, and communications is represented-not just half of it.
The WMC launches media advocacy campaigns, monitors media for sexism, creates original content as features and blogs on its website, trains women and girls in media skills, and promotes media-experienced women experts. The non-profit organization directly engages with media at all levels to ensure that a diverse group of progressive women is present in newsrooms, on air, in print and online, in film, entertainment, and theater, both as sources and subjects.
WMC Live with Robin Morgan can be heard Saturdays at 11am EST on CBS WJFK 1580 AM and is available on iTunes: https://itunes.apple.com/us/podcast/womens-media-center-live-robin/id665981526.
For more information about WMC Live with Robin Morgan, go to: www.wmclive.com or contact Mari Merlo at JGPR: [email protected] or (917) 626-1300.
For guest bookings contact Cristal Chancellor at [email protected] or 202-587-1636.
Follow us on Twitter: https://twitter.com/wmclive
Like us on Facebook: https://www.facebook.com/wmclive
Find us on iTunes: https://itunes.apple.com/us/podcast/womens-media-center-live-robin/id665981526