FOR IMMEDIATE RELEASE CONTACT:
Jamia Wilson, Vice President of Programs
Women's Media Center
(212) 563-0680
[email protected]
ONE WOMAN AND ELEVEN MEN - WOMEN'S MEDIA CENTER STATEMENT ON DEBT SUPER COMMITTEE

BAD NEWS: DEBT "SUPER COMMITTEE" HAS A GENDER PROBLEM
GOOD NEWS: ANNOUNCEMENT OF WMC ELITE MEDIA TRAINING IN WASHINGTON, DC TO CHANGE THE STATUS OF WOMEN
August 11, 2011 (New York) –
Last week, the Women's Media Center (WMC) — and thousands of its supporters — sent letters to the U.S. Congressional and Senate leadership to urge that half of the appointees to the Debt "Super Committee" be women.
Today, Julie Burton, President of the Women's Media Center, stated, "We are extremely disappointed that only one woman will serve on this crucial committee. Senator Patty Murray (D-WA) – the only woman on the Super Committee – represents 8 percent of the committee's makeup. Women comprise 50.7 percent of the US population, and we have not been given our fair share of seats at the table. Moreover, the committee will be making critical judgments about programs that women disproportionately depend on – programs like Social Security, Medicaid, and Medicare. In 2012, the women's vote will determine who controls the White House and Congress — when are our elected officials going to get the message? If you want our votes, give our voices equal time."
The Women's Media Center will host an elite women's media training and leadership program, Progressive Women's Voices (PWV), in Washington, DC. Moving the program from New York City to Washington, DC reflects the need to make women visible and powerful in our nation's capital. Now in its fourth year, PWV continues to be one of the most elite programs in the country, training and mentoring issue experts and emerging commentators.
The debut class of the Women's Media Center's Washington, DC training program, includes experts in women's economic empowerment, human rights, gender and race, public health, national politics, sexuality and street harassment. These women are journalists, organizers, filmmakers, academics, and public speakers, and reflect diversity generally absent from mainstream media coverage. The new class joins more than 115 Progressive Women's Voices alumnae, forming a roster of media-trained women who are visibly and powerfully commenting on the important issues of the day.
With the Women's Media Center's Progressive Women's Voices and SheSource – a database of more than 500 women experts – WMC has become the go-to resource for editors, reporters, producers, and bookers seeking expert sources and commentators. To learn more about the Women's Media Center and our Progressive Women's Voices training program, please visit our website (www.womensmediacenter.com). To speak with Women's Media Center President Julie Burton, contact Jamia Wilson, Vice President of Programs at [email protected] or call (212) 563-0680.
"As we enter into an election year, we focus on women's political participation. Our votes are our most important power in democracy and the media is our most important tool to amplify the needs, concerns, and voices women. The women we train will make sure our voices – and votes – are heard, whether it is in the board room, in media, or in government. Clearly – with women only having one seat at the table of the Debt Super Committee, we need a change."
The Women's Media Center was founded by Jane Fonda, Robin Morgan, and Gloria Steinem to make women visible and powerful in the media.
###

Progressive Women's Voices 2011 Class 2:

Chai Shenoy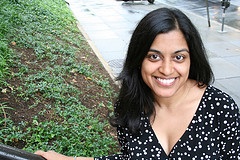 Chai Shenoy is an attorney, a professor, and a legal expert on sexual assault. She is the Sexual Assault Staff Attorney at WEAVE (Women Empowered Against Violence). Chai is also the co-founder of Holla Back DC!, a community-based, volunteer run organization whose aim is to educate and address public sexual harassment and assault in the DC Metro area. Started in April 2009, Holla Back DC! has collected over 500 experiences from DC metro residents experiencing or witnessing street harassment.



Dana Edell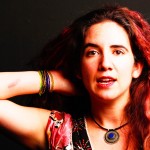 Dana Edell, Ph.D., is the co-founder and executive director of viBe Theater Experience, a nonprofit performing arts education organization that offers free after-school arts programs to underserved teenage girls in New York City. She has spent more than 12 years creating and running free arts programs for teenage girls of color and have collaborated with hundreds of girls, guiding them to write and perform original theater and music about the issues most relevant and urgent to their lives and experiences. She is also director of SPARK (Sexualization Protest: Action, Resistance, Knowledge).


Elisa Ann Parker

Elisa Parker is the co-founder, producer and host of the award winning program, See Jane Do. As a social change organization, See Jane Do redefines media for women and the power of story to create positive change. Serving as an activist for women, social justice, and the environment, Elisa's work takes her around the world to discover and share the extraordinary stories and solutions in each of us.



Kate Stence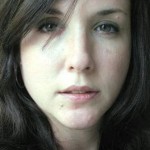 Kate Stence is the Communications Manager for the Johns Hopkins Bloomberg School of Public Health's Knowledge for Health project and the Senior Editor and a Contributing Columnist for the International Museum of Women's Her Blueprint. An avid athlete and advocate for girl and women's health, her writing and endurance running support as well as document the advancement of human rights issues that face females worldwide. Her work experiences range from Hillary Clinton's Presidential Campaign to directing a college mentorship program for Future Women Leaders.



Katie Halper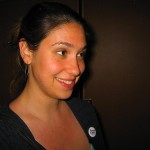 Katie Halper is a comic, writer, blogger, satirist and filmmaker based in New York. Katie is a national director of Living Liberally and a founder of and comedian in Laughing Liberally, a political comedy collective. She has performed comedy throughout the country at venues including Town Hall, Symphony Space, The Culture Project in New York, the D.C. Comedy Festival, Jimmy Tingles in Boston and at all three Netroots Nations (the Convention formerly known as Yearly Kos).




Katie Stack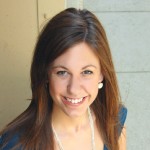 Katie Stack is a graduate student in Gender & Women's Studies who is a vocal supporter of changing the climate of the abortion debate. In December 2010, she appeared on the MTV documentary No Easy Decision and spoke with Dr. Drew Pinsky about choosing abortion when confronted with an unintended pregnancy. The special was created in part to respond to MTV's hit programs , 16 & Pregnant' and Teen Mom. As Pinsky says in his introduction to his interview, having an abortion is not uncommon, but talking about it publicly really is. Since appearing on the program, Stack has remained a public voice and has spoken at events in collaboration with Planned Parenthood Advocates, NARAL Pro-Choice America, National Organization for Women, and Exhale.

Kyla Bender-Baird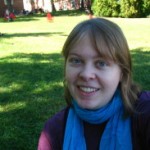 Kyla Bender-Baird is the Research and Programs Manager for the National Council for Research on Women, where she acts as the in-house researcher, manages social media outreach, is the managing editor of the Council's blog, and assists in the development and implementation of programming, including a research project on Recovery Act funding for child care in Tennessee and Georgia. She also manages the Council's monthly economic security webinar series. She is the co-founder of the Council's Emerging Leaders Network, offering professional development and networking opportunities to young women working in the non-profit sector.


Lena Chen

Lena Chen is a Boston-based freelance writer and the author of the blog Sex and the Ivy. She reports on gender and sexuality for a variety of online and print publications, including The American Prospect, The Boston Globe Magazine, The Sydney Morning Herald, Glamour, Salon, and Slate. She hosts and produces Sex Really with Lena Chen and regularly contributes to SexReally.com, a project of the National Campaign To Prevent Teen & Unplanned Pregnancy. Previously, she served as the Health, Sex, & Relationships expert on gURL.com, Alloy Digital's award-winning alternative web portal for adolescent girls.


Monica Rodriguez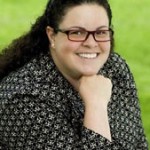 Monica Rodriguez is the president and CEO of the Sexuality Information and Education Council of the United States (SIECUS). Ms. Rodriguez works closely with SIECUS ' funders and Board and manages the vision and programmatic direction of the organization. Over the course of more than 17 years at SIECUS, where she most recently served as vice president for education and training, Ms. Rodriguez has provided speeches, workshops, training, resource development, and technical assistance related to HIV prevention and sexuality education to education and health professionals, decision-makers, and parents both domestically and internationally.


Nancy Schwartzman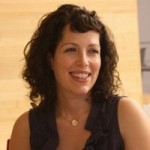 Nancy Schwartzman is the founder and Executive Director of The Line Campaign, a 501 (c) 3 dedicated to empowering young leaders to end sexual violence using original media to inspire action. Recently named one of the 10 Filmmakers to Watch in 2011 by Independent Magazine, Nancy's work explores the intersection of sexuality, new media, and navigating partner communication about consent. She is the director and producer of the documentary films The Line (Media Education Foundation, 2009) and xoxosms (May 2011). Schwartzman's film work is rooted in a passion for story telling and new media as she explores the inherent complexities of modern relationships. In founding NYC-Safestreets.org, an initiative active from 2003-2005, she combined cutting edge mapping technology with community surveys and business participation.


Premilla Nadasen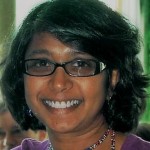 Premilla Nadasen is an associate professor of history at Queens College and the Graduate Center (City University of New York). Born in South Africa and raised in the United States, she received her Ph.D. from Columbia University. She has been researching and writing about social policy and women of color feminism for over a decade. In addition, she has given numerous public talks about African-American women's history, welfare policy, and community organizing. She was recently named one of the country's Top Young Historians by History Musings



Salamishah Tillet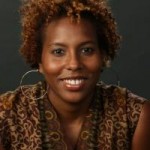 Dr. Salamishah Tillet is a feminist academic and activist whose writing, combining cultural criticism and literary studies, focuses on race, gender, popular culture, and contemporary issues in the African American community. In 2003, she co-founded A Long Walk Home, Inc., a 501 (c) non-profit that uses art therapy and the visual and performing arts to end violence against girls and women. Since its founding, ALWH has partnered with hundreds of high schools, colleges, and rape crisis centers and helped over 100, 000 survivors and their allies heal from sexual violence. In 2010, she was a finalist for Glamour Magazine's 2010 'Women of the Year' award for her work to end gender violence.


Sofana R. Dahlan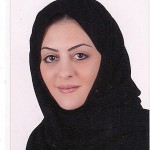 Sofana R. Dahlan is CEO and founder of Tashkeil, a Multidisciplinary Center for Culture and Design. Sofana has used her law and business experience to create Tashkeil, a social enterprise that promotes independent designers in order to assist them with their operations, branding, strategic positioning and legal matters. She was chosen this year to participate in the Harvard Executive program, Leading for the Future: The Arab Region in a Changing World. She has written extensively on topics such as women's rights, feminism, social values and interreligious dialogue.



Sofia Quintero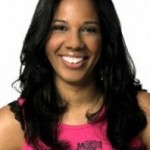 Sofia Quintero is a novelist, screenwriter and producer whose work crosses genres and garners acclaim. Her latest novel Efrain's Secret (Knopf, 2010) earned raves from Publisher's Weekly, Booklist and Kirkus, was a winner of the Parents' Choice Award. Quintero's screenplays have won the San Francisco Black Film Festival and Montage Entertainment Diversity in Screenwriting Award as well as semi-finaled for the ABC New Talent Development Program and the Sundance Screenwriters' Lab. She is pursuing an MFA in writing and producing television at the TV Writers Studio at Long Island University.


Zerlina Maxwell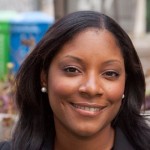 Zerlina Maxwell is a political analyst and staff writer for The Loop 21, where she writes about national politics, candidates, and specific policy and culture issues. She writes frequently about domestic violence, sexual assault, victim blaming and gender inequality. Zerlina is a contributor for Feministing and is pursuing a J.D. at Rutgers Law School in Newark, New Jersey.