The Invisible Majority – Women & the Media
Provided by the Women's Media Center
---
It's Not a Man's World or a Woman's Nation
by Gloria Steinem
You're going to be seeing a multimedia blitz about a new national study of women's status called The Shriver Report: A Woman's Nation Changes Everything. Gloria Steinem gives you a preview of this project created by Maria Shriver and a D.C. think tank, and suggests ways you can use it and also judge its success.

For the first time in the history of the United States, half of all people on payrolls are women. This big landmark is the centerpiece of The Shriver Report: A Woman's Nation Changes Everything, a newly released 400-plus page study that includes a national poll of changing attitudes among women and men, and two dozen essays from experts on various aspects of women's status, including Billie Jean King, Oprah and others who have lived it.
Time magazine, which consulted on the poll, is releasing a related cover story today, and NBC, which provided free office space and other in-kind support, will make it the subject of a week of television programming.
The creators of this campaign to launch a national conversation are Maria Shriver, who lent her skill at cross-country interviewing and wisdom from running the California Women's Conference, plus the Center for American Progress, a Washington think tank self-described as a source of progressive ideas, and headed by John Podesta, former chief-of-staff for President Bill Clinton. The result is a freestanding project with Rockefeller Foundation and other private support, and also a very conscious echo of a government commission and report on the status of American women that was ordered up by Shriver's uncle, President John F. Kennedy, almost 50 years ago. Headed by Eleanor Roosevelt, it set up state commissions that led to the founding of the National Organization for Women.
Will this $250,000 poll and estimated $2 million project succeed in creating real change where so many others have failed? The report itself headlines such warnings as "Plenty of study, few results: Real family friendly workplace reform is long overdue." It lists some of the many prestigious calls for, say, a national system of childcare; an area in which every other modern democracy has long done better than the United States. In the Nixon era when women were a third of the paid labor force, for instance, Congress passed childcare legislation, only to see it vetoed as "family-weakening." Now that women are half of all workers with incomes that are necessary to 80 percent of families—indeed, 40 percent of babies are now born to single mothers—childcare is still nowhere on the list of priorities in Congress, and we have also become the only industrialized country without any requirement of paid family leave.
The good news is that The Shriver Report is useful, timely, enlightening and even enjoyable to read—an improvement over many such studies—and could inform discussions from the kitchen table to the halls of Congress. At a minimum, it should end forever the debate about women's place in the labor force; women are the labor force. It also goes into such deeper places as the racial and economic disparities in women's health and the invisible and essential jobs done by immigrant women. It also exposes the frequent truth that women are better educated than men yet it doesn't afford them equal advancement, and critiques the media for portraying women as far more successful than they really are, thus creating the myth that no more progress is needed.
The bad news is that by its title and promotion, this report risks portraying women's arrival at 50/50 as an irresistible force that by itself "changes everything." You have to pay attention to understand that the immediate cause of workforce parity is not women's advancement but men's job loss: three out of four paychecks eliminated by the recession have been in construction, manufacturing and other fields that are better paid and therefore still overwhelmingly male. This fact has already been much reported, often with more concern for the male breadwinning ego than for the now even greater number of women who are struggling to support families while still averaging twice as much childcare and housework as men (though as The Shriver Report points out, men are doing much more than their fathers). Increased domestic violence and alcoholism have been reported as if they were inevitable results of a recession—if there were a Men's Anti-Defamation Society, it should sue—and women are being made to feel almost guilty for having a job at all, however poorly paid and rivaled by work at home.
Personally, I'm rooting for The Shriver Report to be right in its underlying assumption that government and business will have to adjust policies to meet women's needs as parents and workers in order to keep the economy going, and also that more men will get accustomed to women as indispensable co-workers and co-breadwinners, and thus increase their share of housework and childcare. Men will still have more to say about the success of this report than women do, so I recommend the essay, "Has a Man's World Become a Woman's Nation?" by sociologist Michael Kimmel. He offers a long list of benefits to men, women and children when fathers are egalitarian. It stretches from better sex for the parents to children who get along better with their peers and have more friends because they learn cooperation by doing housework with their fathers. This alone could be worth the price of admission.
If the attention this report generates helps create ideas and pressure for more equality in practice, the money and effort will have been worth it a hundred fold. If it meets the dusty fate of so many other reports and opinion polls, it will have helped to keep a Washington think tank going in an off-election year, but the same effort and funds could have been better spent in support of grassroots women's groups that create small businesses, jobs and childcare from the bottom up. Right now, anyone with a stake in increased equality also has a stake in the success of The Shriver Report. Go to http://awomansnation.com and see what you can use to make the change you need.
Somewhere between the Man's World that is gone, and the Woman's Nation that could be unequal, too, you'll find a step toward democracy.
This article originally appeared at the Women's Media Center.
***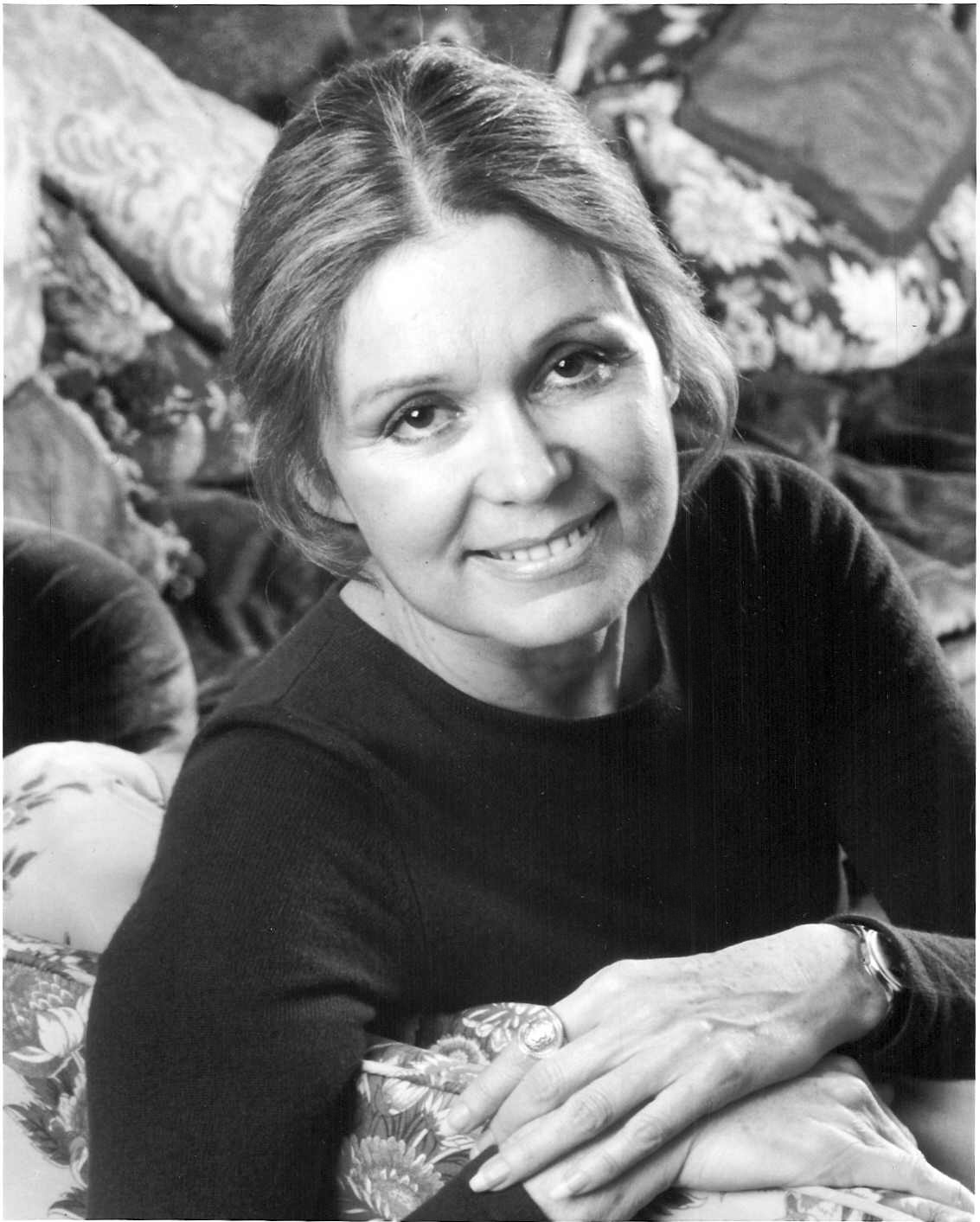 Gloria Steinem travels widely as a feminist activist, organizer, writer and lecturer. She is co-founder of the Women's Media Center, and a board member of Equality Now, a group that advocates for women's rights globally. She was an editor of The Reader's Companion to U.S. Women's History and a member of the Beyond Racism Initiative, a comparative study of racial patterns in the United States, South Africa, and Brazil.

Steinem co-founded New York magazine and Ms. magazine where she continues to serve as a consulting editor. She helped to found the National Women's Political Caucus and Choice USA, and was the founding president of the Ms. Foundation for Women where she helped to create Take Our Daughters to Work Day. She has also co-produced a documentary on child abuse for HBO. Her books include the bestsellers Revolution from Within: A Book of Self-Esteem; Outrageous Acts and Everyday Rebellions; Moving Beyond Words; and Marilyn: Norma Jean, on the life of Marilyn Monroe.
***
***
BACK TO THE INVISIBLE MAJORITY - WOMEN & THE MEDIA MAIN PAGE
---
---

The Women's Media Center was founded in 2005 by Jane Fonda, Robin Morgan and Gloria Steinem to make women more visible and powerful in the media. The WMC places female voices into the media, offers media training, and publishes original reports and commentaries as well as links to women columnists and bloggers, news organizations, and journalism sources on its Web site, www.womensmediacenter.com.