As we celebrate Feminist.com's 25th anniversary this year, we are featuring flashbacks to Feminist.com's incredible work and partnerships over the years. Over the course of the year, we'll highlight a different event or program of Feminist.com, celebrating our accomplishments with all of you, and setting the stage for the next 25 years of impactful work together.
July 2020: Our Inner Lives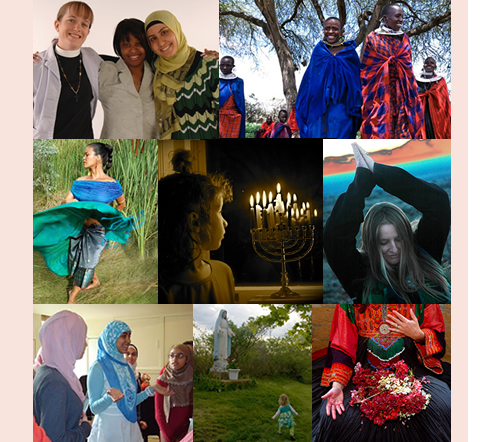 This month, we're looking back to Our Inner Lives, a part of the FemSalon Series. The last several months have been particularly difficult as we face the double pandemics of COVID-19 and the long history of systemic racism in the United States (and across the world). Anger, frustration, grief and fear are among the dominating emotions, along with a deep-seated desire to DO something and, once and for all, bring positive structural change. Yet our activism and advocacy require us to refuel and recharge - to take care of our inner lives so that we have the energy and wisdom to be a true force of change in the world. Our Inner Lives features powerful articles and book excerpts from leading Feminist thinkers, inspirational practices and meditations, multi-faith panel discussions, as well as videos from our Spirit, Faith & Action event which featured groundbreaking discussion, music and celebration of multifaith diversity with such phenomenal women as Sister Joan Chittister, Marianne Williamson, Elizabeth Lesser, Maria Ebrahimji, Rabbi Jill Hammer, Helen LaKelly Hunt, Chung Hyun Kyung, Rev. Jacqui Lewis and a moving musical performance by India.Arie.
March: Women's History Month
In March, we celebrate women's contributions throughout history, and at Feminist.com we're looking back to our first event in 2012 of our FemSalon Series, The State of Feminism. Feminist thought leaders, activists and media makers like Gloria Steinem, Carol Gilligan, Devaki Jain, Kathy LeMay, Pat Mitchell and Kathy Najimy, among many others, gathered together to take stock of where we are now and where we are going—including the powerful ways women are coming together to fight for women's leadership in politics, the economy, global health, the media, and so much more. Read more about this incredible event, watch videos of the speakers, and be inspired.